Ispire SRT V270 Pen Battery
The SRT V270 is Ispire's pen style battery that they designed to fit standard size (11mm) cartridges. More slender than their THK V350 battery (13.5mm), The SRT V270 was created to pair perfectly with the Ispire Ducore S Cartridge but is also compatible with most 510 thread oil cartridges on the market.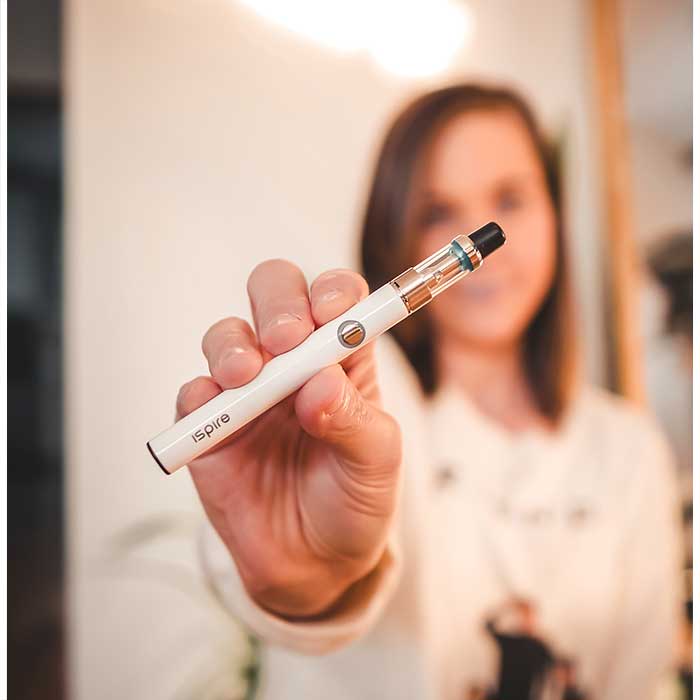 The SRT V270 is a variable voltage battery. The voltage setting can be changed with three clicks of the fire button.
Low= Blue (2.8V)
Medium = Green (3.2V)
High = Red (3.6V)
Safety Protections
Ispire takes your safety seriously and has loaded this battery with important features like over charge, over heat, low voltage and short circuit protections to ensure a safe vaping and charging experience.