$24.95
Price Check
CCell Silo Battery
The CCell Silo Battery is the latest milestone in vaporizer technology by CCell. Simply slide in your favorite oil cartridge such as the CCell TH2.
500mAh Lithium-ion Battery
Buttonless, inhale activation
Micro USB rechargeable, charger included
Easy loading magnetic connection for all vape cartridges, 2x magnet adapters included
Recommended Cartridge: CCell TH2 
CCell Silo Oil Cartridge Battery
Vaping should be easy. If your oil vape battery isn't extremely simple to set up and use every time, it's definitely time for you to upgrade. Whether you're a seasoned vaping veteran or you're new to the world of oil vaping, the CCell Silo Battery gets the job done easily, quickly and discreetly. Ergonomically designed to fit comfortably in the palm of your hand, this high-quality rechargeable vape battery is deceptively powerful. After a full charge, the battery provides full vapor for nearly a week with regular use. To use, simply screw on the magnetic base and drop the oil cartridge in until it connects to the bottom. Then just start inhaling and the CCell Silo immediately turns on! It even comes in a variety of colors to suit every mood, making it an excellent choice for both home and travel.
Dimensions: 73 x 29 x 13mm. Easily fits in any pocket or bag
No tedious buttons; battery is inhale-activated
Rechargeable and comes with a Micro USB cable
Strong and durable aluminum alloy housing—grab and go
Stealthy breathing LED light indicator for optimal discretion
Charging indicator light turns off when battery is fully charged
Quality circuit board with multi-protection
The Silo vape battery will work with nearly any 510 thread oil cartridge, but the CCell TH2 cartridge is recommended
The CCell Silo Battery is an evolution of CCell's best selling product, the Palm Battery. With an arguably more ergonomic and symmetric design, the Silo does not compromise. For that reason after every charge, Silo's 500mAh battery is able to consistently deliver full volume vapor from start to finish for over a week under normal use.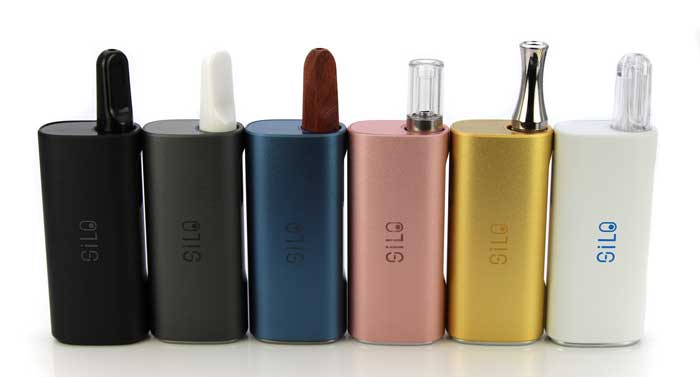 Sleek yet powerful
The CCell Silo Battery is sleek yet powerful. It comes with all symbolic features of Cell, such as a button-free, inhale activated, magnetic connection that is compatible with 510 thread cartridges, discreet breathing indicator light, and micro USB charging. Silo is incredibly easy to use. Simply attach the magnet adapter to your oil cartridge, slide the cartridge in, and inhale.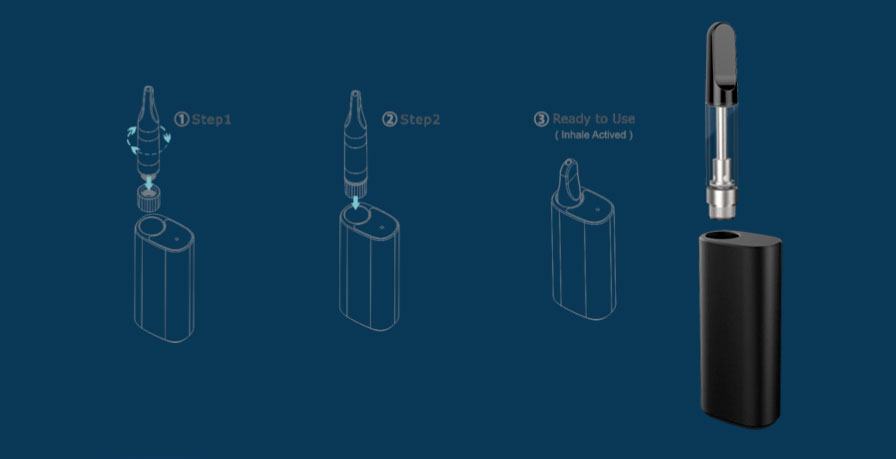 Best Cartridges for your Silo
While other brands will work with the CCell Silo, through user feedback we recommend using CCell brand cartridges for optimum performance.  Furthermore the CCell TH2 is the most reliable cartridge available on the market.  Hence it only makes sense to pair the two.
Charging the CCell Silo
Are you wondering how to charge your CCell Silo? Here's the guidelines from the manufacturer:
The CCell Silo will reach a full charge in about 1 Hour.
Here's what the LED light indicators signify:
Low/Dead Battery – LED indicator blinks 10 TIMES, the goes off. Silo stops working.
Charging – LED Indicator is on continuously
Fully Charged – LED indicator blinks 20 times and goes off.
While the Silo is charging, the small LED at the top of the device will light up and remain lit. Once the device reaches a full charge, the LED will flash 20 times and then turn off. If the device is plugged into an active USB port or wall adapter and the light is not lit, it has reached a full charge.
Quick Specs and Info:
Battery Capacity: 500mAh
Dimensions: 73x29x13mm
Rechargeable with Mirco-USB
Quality Circuit Board with Multi-Protection
Aluminum Alloy Housing
Inhale Activation (buttonless)
Stealthy Breathing LED light indicator
Magnetic Connection for 510 thread oil cartridges
Indicator light while charging, Turns off when charging is complete
Size of CCell Silo:
Let's just say you're going to enjoy a lighter pocket, as in don't even bother bringing a lighter.  Probably the most portable and ergonomic vape battery on the market.  Another reason the CCell Silo Battery is a great choice.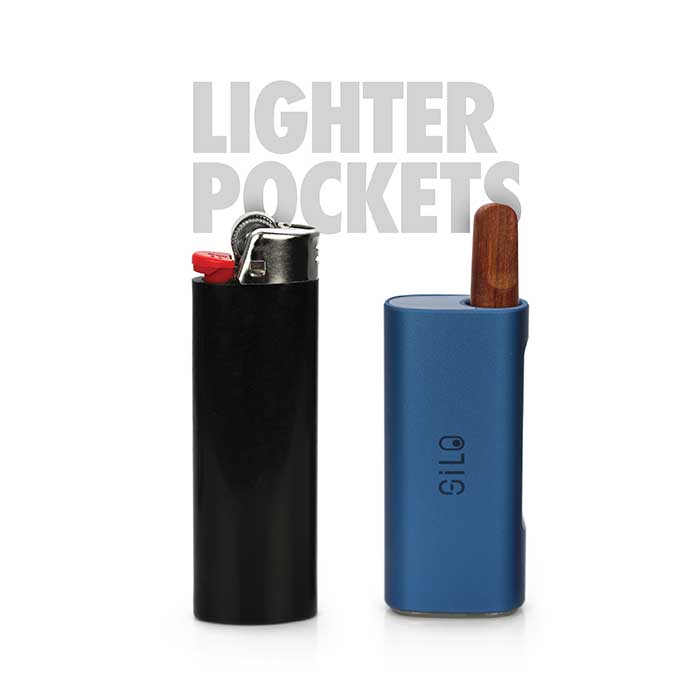 Personalized Style
The CCell Silo Battery is not only functional it is very stylish.  We have six available colors including: Black, Gray, Blue, Pink, White, and Gold.  All colors are matte finish and resist fingerprints and smudging.
Try using the CCell Th2 Oil Cartridge for added performance and beauty.  With the Th2 cartridge you will be able to select between three different mouth pieces: White, Black, or Redwood.  Combine these color options with the color options of the CCell Silo Battery you will have 108 different custom color combinations available!
For that reason the Silo battery can be uniquely yours! If you're still not sure if the Silo is right for you, please check out our other vape pen batteries!
1
COMPATIBILITY GUARANTEED
The parts that fit. Not the parts that quit.
2
YOUR HAPPINESS GUARANTEED
Clouds out of your mouth not your ears
3
USA DELIVERY 2-4 BUSINESS DAYS
We trust the best to deliver on time.
4
TRACKING SENT TO YOUR EMAIL
That's just good manners.
5
DISCRETE SHIPPING AND BILLING
Mind your business nosey neighbors.
6
INTERNATIONAL SHIPPING
Because why shouldn't we?
7
SHIPPING EVERYDAY BUT SUNDAY
Rest on Sunday and all that jazz right?