Ispire Ducore S Series Cartridge – Slim Oil Cartridge
The Ispire Ducore S Cartridge is Ispire's standard-size cartridge (11mm) from their Ducore Series, available in full or half-gram sizes. It has a uniquely designed airflow system that offers up to 75% more airflow through the atomizer than a traditional Oil Cartridge. This cartridge was designed to pair perfectly with the Ispire DZD 900 and SRT V270 batteries. However, it has a standard 510 threading which makes it compatible with most vape pen batteries on the market.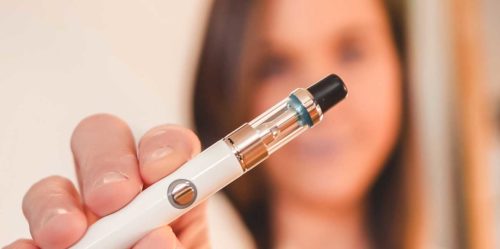 The Ducore S is a single coil cartridge with three intake flow ports, ideal for high-viscosity oils.  It is available in 0.5g and 1.0g capacities.
Testing and Safety
Ispire vape hardware is manufactured under strict quality control guidelines and uses only the highest quality raw materials and components.
The Ispire Ducore S Cartirdge has been lab-tested, and Heavy Metal Test results can be found HERE.