Ispire Ducore X Oil Cartridge
Cloud chasers: this is the cartridge you have been looking for. Designed to provide up to 400% more airflow than standard cartridges, the Ducore X Cartridge impresses with its large size and unique features.  Since this cartridge is 13.5mm wide (a standard oil cartridge is 11mm), it will be the most attractive and function the best when paired with the batteries that it was specifically designed for (The Ispire THK V350 and the Ispire GRP 400). Ispire Ducore X Cartridges are available in full and half gram capacities.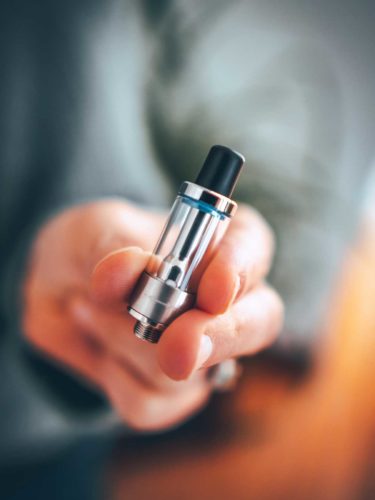 Ducore™ lets you experience the complete flavor spectrum. Designed to deliver better hits, superior flavor, and power. This cartridge allows you to change the airflow with a swivel of the cartridge itself. This means a huge airflow delivery with pure flavor production. Along with a unique airflow system, Ispire has integrated into Ducore™ a patented anti-leak, anti-clog feature to give you the best performance possible. To further help in the common leaking issues, Ispire incorporated a dense top and bottom cotton layer to prevent leakage from either end of the cartridge. They also installed an airflow shield on the outside to help direct and minimize a direct airflow, thus reducing backpressure. The Ducore X is a leading-edge patented industry cartridge with great airflow, and no leaking or flooding.
The Ispire Ducore X Cartirdge has been lab tested, and Heavy Metal Test results can be found here. If you'd like to learn more about the Ducore X cartridge or any of the other Ispire Vape lineup, please reach out to us any time.