Ispire GRP 400 Battery
This 400mAh battery is a compact, ergonomically designed battery that fits comfortably in your hand. The Ispire GRP 400 is designed to pair perfectly with the 13.5mm Ducore X Cartridge. The aluminum alloy housing provides enough space for the extra width of the Ducore X Cartridge. To connect your Ducore X Cartridge to the battery, simply thread one of the provided magnetic adapters to the bottom of your cartridge, drop into the battery, and enjoy.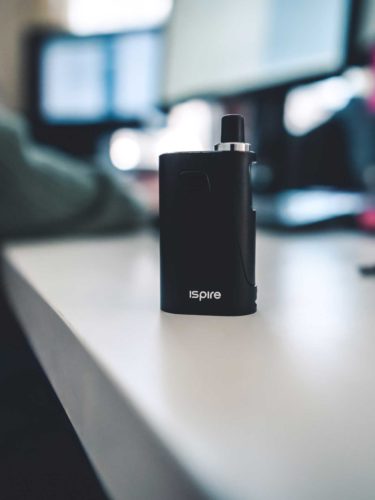 The GRP 400 is button activated but also has a second button on the bottom of the battery that is used to set your vape to your desired voltage setting. Holding this button down for three seconds will preheat your cartridge. The battery uses micro USB charging, the charge current up to 1A, which gives quick charge.
The Ispire GRP 400 paired with the Ispire Ducore X Cartridge will produce serious vapor. Ispire's uniquely patented airflow technology will elevate your vaping experience to the next level with its impressive cloud production.
What's in the box?
1x GRP 400 Battery
2x Magnetic Adapters
1x Charging Cable
1x User Manual