Ispire THK V350 Pen Battery
With button-activated draw, variable voltage, and optimal battery life, this 13.5mm wide pen style battery is designed specifically for Ispire's large Ducore X Cartridges. To give you more heat options to tailor to your vaping experience, the pen battery can be adjusted to 3 different constant voltage settings: 3.0V, 3.3V, and 3.6V. Just quickly press the fire button 3 times to adjust. Power mode will be changed from low to medium to high. Alternatively, a fixed constant voltage output (3.6V) is also available for this pen battery. This battery uses micro USB charging, the charge current up to 1A, which gives quick charge. It comes prebuilt with the standard safety protection to ensure harmless operation when charging or vaping.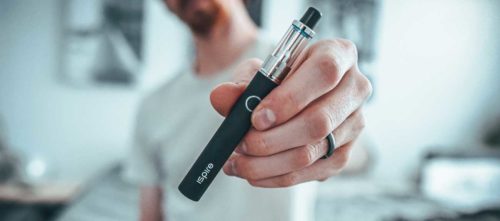 Variable Voltage Settings on the THK V350
After pressing the power button three times rapidly on the THK, the voltage will change. Each time the voltage is changed, the LED indicator light will change colors. The indicator light is located around the button on the V350. Each light color indicates a different voltage. The color key is listed below.
-Blue: lowest setting
-Green: middle setting
-Red: hottest setting