Jupiter Liquid 6 Slim Battery
The Jupiter Liquid 6 Battery, also known as the Jupiter L6 battery, is a slim and powerful stick style battery of top of the line quality. It is our most popular vape pen battery, used to power a variety of 510-thread oil cartridges.
Jupiter's Liquid 6 Power Supply uses a "510" connection (screwed connection with M7 thread). It is compatible with all oil cartridges designed for use with breath actuated power supplies.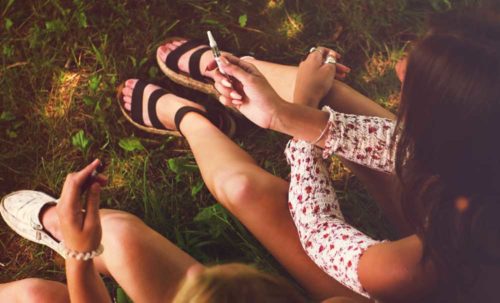 Jupiter Liquid 6 Battery Features
Quick activation means vapor is produced within the first 1-10 seconds. The Jupiter L6 battery is inhale activated meaning no more buttons! All Jupiter batteries feature fixed output voltage near 4v. Jupiter has increased performance by increasing the power output. More power provides richer vapor with higher dosages from shorter draws.
Using the auto activation is simple. Twist on your compatible 510 bottom airflow cartridge and inhale; it's that easy! Jupiter Research and CCell technologies have revolutionized the vape battery industry.
VPM includes a USB charger for your convenience. Charging only takes 1-2 hours and can be charged using any standard USB 2.0.
For more information on how to use the battery, click here to download the Jupiter L6 User Manual.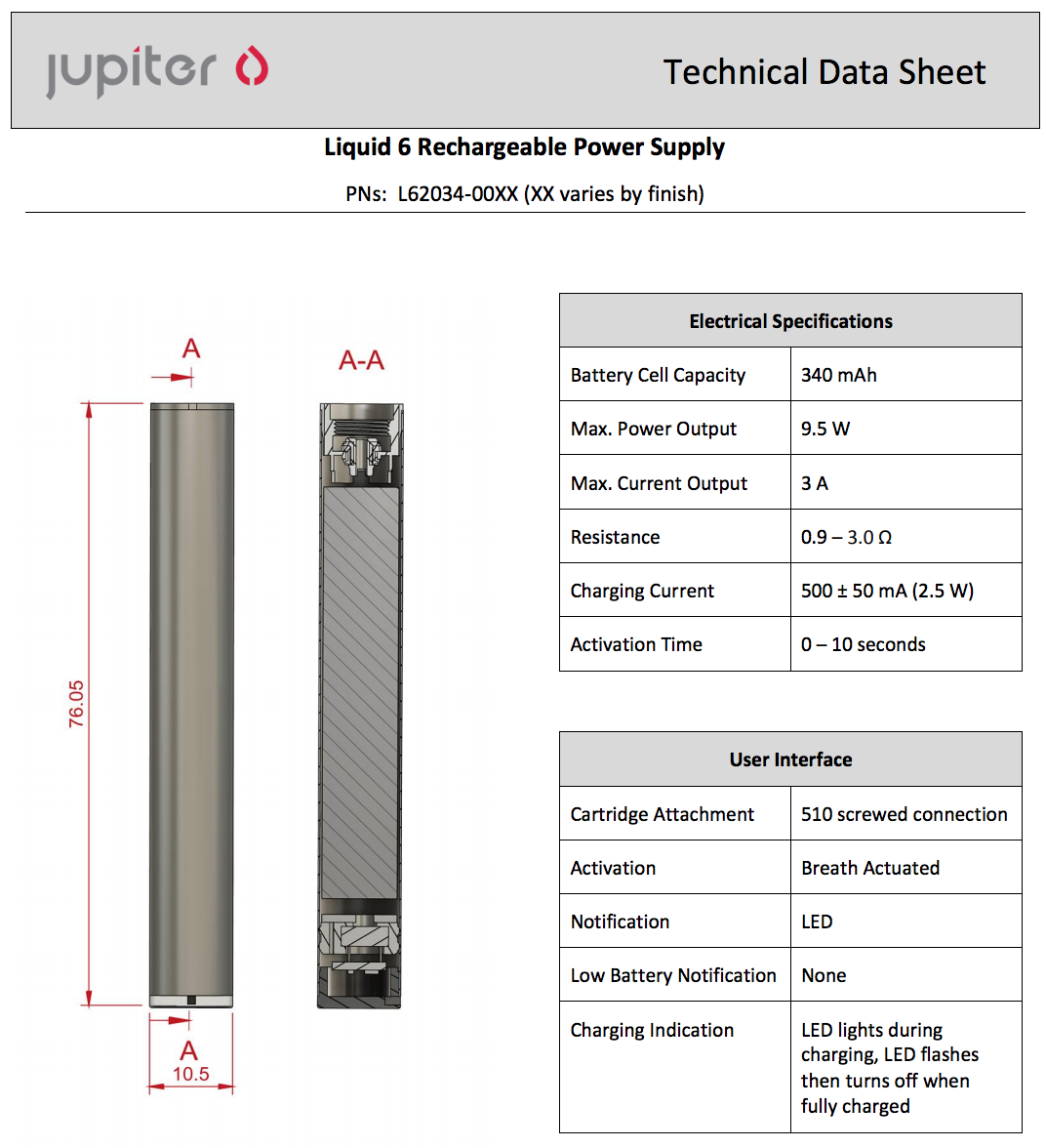 Jupiter Liquid 6 vs CCell M3 Battery
We often get asked what the difference is between the Jupiter 6 battery and the CCell M3 Battery? The answer can be confusing because both CCell and Jupiter are manufactured by the same company Smoore Technology. Smoore has allowed CCell and Jupiter to brand and sell their products under two different names.  Therefore, the M3 is basically the same exact battery as the L6.
Jupiter L6 batteries are available in the following colors: Black, White, and Silver.
CCell M3 batteries are available in the following colors: Black, White, Gold, Rainbow, Silver, and Rose Gold.
Jupiter and CCell have many similar products such as the Jupiter Palm and the CCell Palm.