$69.95
Price Check
$79.95
PCKT Two Battery
The PCKT Two oil cartridge battery is arguably the best oil cartridge battery the industry has to offer, thanks to its unmatched quality, versatility, and reliability. This is a drop-in style battery, so your cartridge slides into the battery and is protected. Simply attach any standard-sized oil cartridge to the included magnetic adapter, and you're ready to rip. Features of the battery include:
Adjustable voltage temperature settings
Five power modes = 2.4v, 3.2v, 2.7, 3.1v, 3.5v, 3.8v
Long lasting 660mAh Li-ion rechargeable battery
Button or Inhale Activation settings
Compatible with all standard oil cartridges
Charger, magnetic adapters, & user manual included
High quality, CNC Machined from a solid block of aluminum
1-year warranty, Ships Within 24 hours
used for: oil
PCKT Two Oil Cartridge Battery
The PCKT Two is among the most versatile and reliable batteries available for oil cartridge users. It can be taken anywhere, and can be used with virtually any 510-thread oil cartridge. It's designed to heat your oil at the voltage setting of your choice with 5 available power settings, and it's easily operated using a button OR through inhale-activation. These options give you the ability to use your PCKT with both bottom-airflow AND top-airflow cartridges. The PCKT Two kit also includes both a small and tall PCKT magnetic adapters, which will allow you to stylishly use your PCKT Two with virtually any standard size cartridge.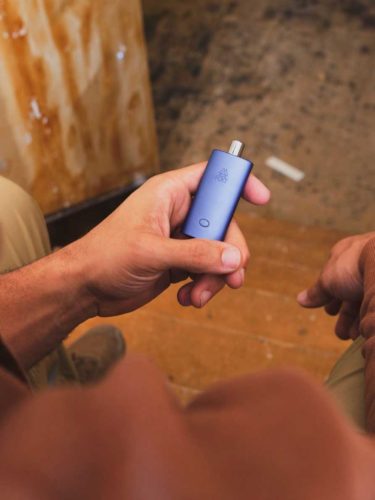 Designed for an active lifestyle, this battery is durable and machined from a solid block of 6061 aluminum, which gives it durability and a resiliently stylish look. The PCKT Two Battery features some of the most vibrant beautiful colors available.  All PCKT Two Batteries are a matte finish and are available in 6 different colors.  We stock all 6 colors vibrant color variations.
PCKT Two Specifications
Fits most top and bottom airflow 510 cartridges
5 power modes
Completely conceals cartridges within the vessel chamber design
One year limited warranty (see info below)
Patent pending
Micro USB charging port
LED Indicator lights show power modes and battery level
Pass-through technology allows you to use the device while charging
High capacity 660 mAh battery
Compatible with standard cartridges that are 11.5mm in diameter or smaller.
The PCKT Two Battery
The PCKT Two oil cartridge battery has built-in dual batteries with 660mAh high capacity, and 3 practical power modes to suit your hardware needs. It features pass-through charging and a 5-click on/off feature, which allows for complete safety when not in use. With its high capacity battery, your PCKT Two will with stand hours of use on a single charge. Also your PCKT is able to tell you when you are getting low on battery with our smart chip.
Red indicator light: <25%
Yellow: <50%
Green: 50-100%
Smart Power Modes
The PCKT features a custom RCKT chip in every PCKT Two that brings absolute function and control over your desired power levels. This means the PCKT Two will analyze the ohms (which is the coil resistance of your cartridge) and it will automatically adjust to the maximum wattage output your cartridge can handle for your selected power mode. With the Smart Power modes, you'll never burn your oils by heating them over their recommended temperature/voltage level.
PCKT Two Power Settings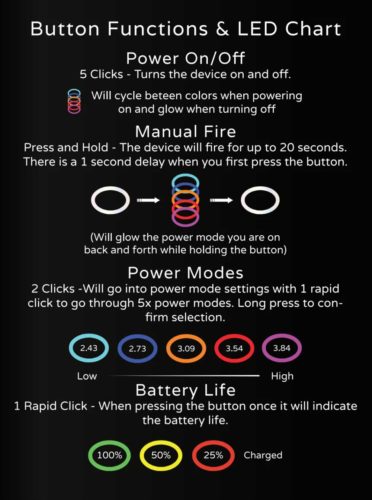 PCKT Two Battery Kit
Package Contents:
PCKT Two Battery
1x small adapter (for 1.0ml cartridges)
1x tall adapter (for 0.3ml and 0.5ml cartridges)
USB Cable
Warranty Card
User Manual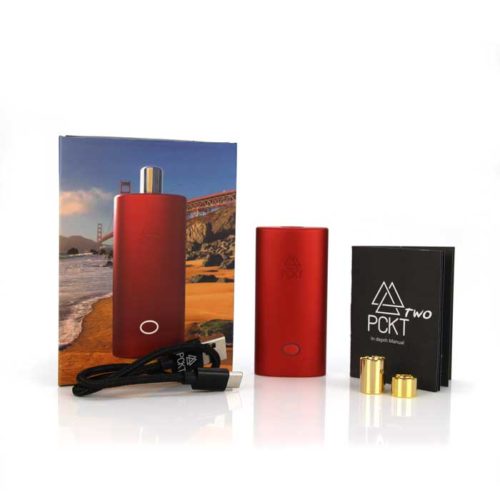 One-Year Warranty
One thing that makes PCKT truly unique is they stand behind their product 100%.  PCKT batteries include their one-year warranty with PCKT Vapor at no additional cost. We recommend registering your PCKT Two through PCKT Vapor once you receive your product, while you have your warranty card on you.
PCKT Two Cartridge Compatibility
The new PCKT Two Battery now features a wider 11.5 mm cartridge chamber to accommodate todays best oil cartridges.  This means it works perfectly with popular brands such as the CCell TH2 EVO, and iKrusher cartridges.  Finally, you are able to use one battery for all of your cartridges!
CNC Machining. Built from Solid Block.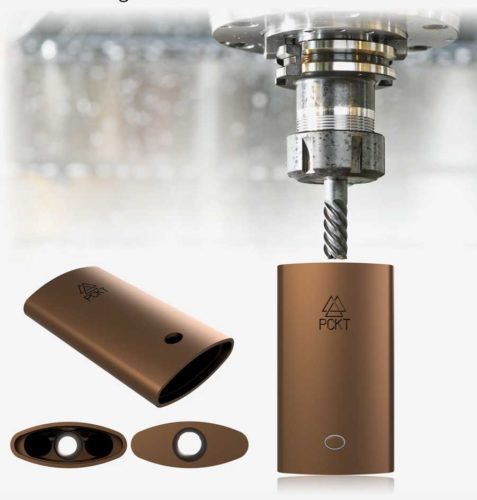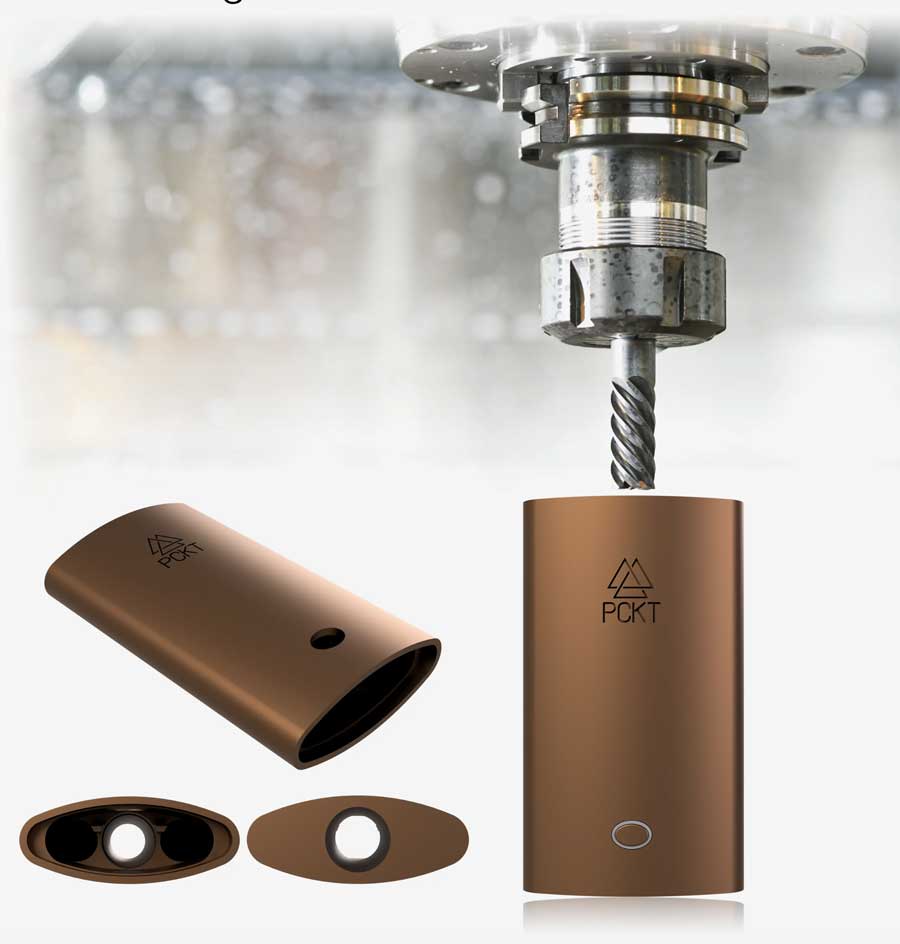 The PCKT Two is the perfect addition to your collection of concentrate products. VPM.com guarantees your happiness, so contact us if you have any questions, comments, or concerns! Looking for a pen-style vaporizer instead? Check out the PCKT VRTCL.
1
COMPATIBILITY GUARANTEED
The parts that fit. Not the parts that quit.
2
YOUR HAPPINESS GUARANTEED
Clouds out of your mouth not your ears
3
SHIPPING EVERYDAY BUT SUNDAY
Processed within 24 hours. Shippity-doo-dah!
4
TRACKING SENT TO YOUR EMAIL
That's just good manners.
5
DISCRETE SHIPPING AND BILLING
Mind your business nosey neighbors.
6
INTERNATIONAL SHIPPING
Because why shouldn't we?