$69.00
Price Check
$79.00
Vessel Flagship Battery
The Vessel Flagship Battery brings an experience unlike any other, with its signature design and character. Designed to fit any 510-threaded oil cartridge, the Vessel line is aesthetically appealing, simple, and smart; putting it in a unique class of its own.
Vessel Flagship Battery Features:
Luxury design with elegant options to choose from

300mAh, adjustable voltage [ 2.4v / 2.8v / 3.2v / 3.6v ]

Universal threading for all oil cartridges
Cartridge screws in, no magnetic adapter necessary

Magnetic Charging Port 

6 month warranty
*Cartridge not included, for display only.
*All new Vessel Flagship Expedition now has four voltage settings (2.4v, 2.8v, 3.2v, and 3.6v)
used for: oil
Vessel Flagship Battery
It is an experience unlike any other – from its design to the way it performs, nothing comes close to the Vessel Flagship Battery.  This elegant and adjustable technology is designed for virtually any 510 oil cartridge.

Optimally Powered
The Vessel Flagship is powered by a compact 300mAh battery core – an optimized power band [ 2.2v / 3.2v / 3.6v ], which delivers a pure tasting and fulfilling experience.
Please note that the Vessel Flagship Expedition has four voltage settings which are; 2.4V, 2.8V, 3.2V, and 3.6V.
Your Vessel will give you the ideal flavor and sensation when oils are consumed at lower temperatures to preserve the terpene profile. 
Vessel has mastered Smart Power Management Technology to bring top performance. They've integrated an 8-second overuse protection feature and an auto-shutoff function after 15 minutes of inactivity. Like most vape pen batteries, the Vessel Battery also includes a charging cutoff switch to maximize efficiency once your battery is fully charged.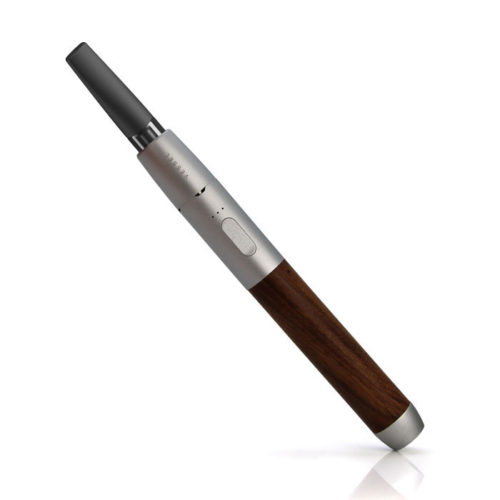 Intelligently Designed
Vessel is conveniently charged using a magnetic charging port. This means you'll no longer need to remove your cartridge to charge. Simply click the magnetic charging end into the charging port. At VPM, we carry the Base Charging Dock for those wishing to put their Vessel front and center.
It also includes a protective module to shield your cartridge from damage, and it also maintains a visual aesthetic by politely shielding the oil cartridge from view. This module can be removed to account for larger-sized 510 cartridges.
The Vessel Flagship includes:
Anodized Aluminum battery device

Magnetic charging cable

Quick start guide (inside the box)

Limited 1-year Warranty
The plastic display cartridge it comes with is not for use. We recommend using a CCell TH2 Cartridge or other 510 cartridge instead. 
Power Settings
The voltage settings on the Vessel can be changed with three clicks of the button:
Low – Scion (Blue) – 2.4v
Medium Low – 2.8v

Medium High – Yellow – 3.2v

High – Magenta – 3.6v
Vessel Flagship Expedition Version Power Settings
Low – 2.4 Volts
Medium-Low – 2.8 Volts
Medium-High – 3.2 Volts
High – 3.6 Volts
1
COMPATIBILITY GUARANTEED
The parts that fit. Not the parts that quit.
2
YOUR HAPPINESS GUARANTEED
Clouds out of your mouth not your ears
3
SHIPPING EVERYDAY BUT SUNDAY
Processed within 24 hours. Shippity-doo-dah!
4
TRACKING SENT TO YOUR EMAIL
That's just good manners.
5
DISCRETE SHIPPING AND BILLING
Mind your business nosey neighbors.
6
INTERNATIONAL SHIPPING
Because why shouldn't we?