The Best Discreet Vape Pens and Portable Vaporizers
Are you looking for a portable and discreet vape for weed? For nearly a decade, VPM has curated some of the industry's best and most exclusive small, portable, and discreet vapes for Cannabis oil, flower, and wax. We've "weeded" out the junk, so the products listed in this article have been tried, tested, and selected by our team and have been given the stamp of approval by thousands of our customers over the years— or we would not be carrying them!
Keep in mind: when we say "discreet vapes for oil, flower, and wax", we do not mean that a single vape performs well for all three substances. Contrary to what you may hear from brands trying to entice you into buying junk, a 3-in-1 or even 2-in-1 one vape will not perform to nearly as high of a standard as a device dedicated to a single material type.
For example, a proper and dedicated wax vape will use a strong battery with a wax specific coil such as a ceramic disc coil. Whereas an oil vape battery with oil cartridge requires a battery much less powerful than a vape designed for wax use. And while some flower (dry herb) vapes have accessories such as concentrate "pads" you can put into your herbal heating chamber to use concentrates, do you really want poorer performance while running the risk of damaging your expensive dry herb vape?
Now that we have that out of the way, let's talk about some of our favorite discreet vapes and vape pens in each weed vape category: Oil Vapes, Flower Vapes, and Wax Vapes.
Discreet Oil Vapes
The best and most popular discreet oil cartridge battery is the CCell Palm. The Palm is small and portable, yet packs enough power to get even the heaviest user through the day. The entire CCell Vape family of products are discreet, so we encourage you to check out their full lineup.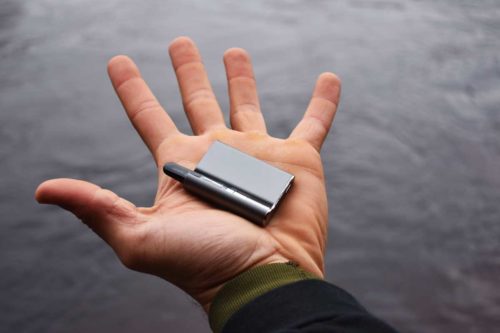 Click here to Buy the CCell Palm Battery
If you would like a pod-system vape, VPM offers the most unique (and tiny) pod vapes in existence. The "PodPal" is a complete pod system which includes a charging case, pod battery, and two oil pods. It's truly the ultimate oil vape in terms of portability and discreetness.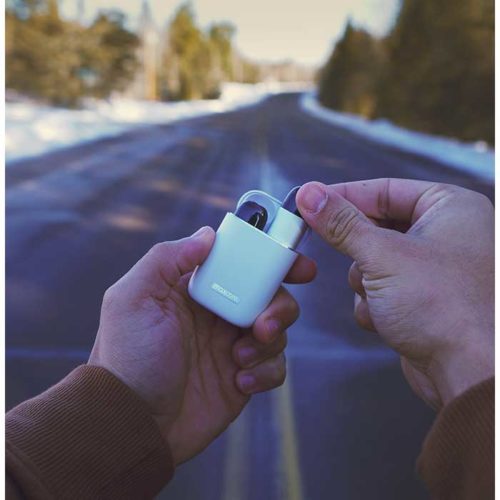 Click here to Buy the PodPal Vape
Discreet Flower (Dry Herb) Vapes for Weed
Dry herb Vapes by nature are larger than oil and wax vapes, and if a Dry Herb Vape were as small and discreet as vapes in other categories it would suffer in performance in regards to battery life. Below are our favorite portable and discreet dry herb vapes which remain small and discreet without sacrificing performance due to their small size.
Our favorite portable and discreet dry herb vape is the Flowermate V5 Nano. Flowermate has a long history of producing quality vapes in the dry herb category, and the V5 Nano is among our all-time favorite offerings at VPM. It features a glass mouthpiece for optimal flavor and has a feature that every dry herb vape should have: a removable, rechargeable battery.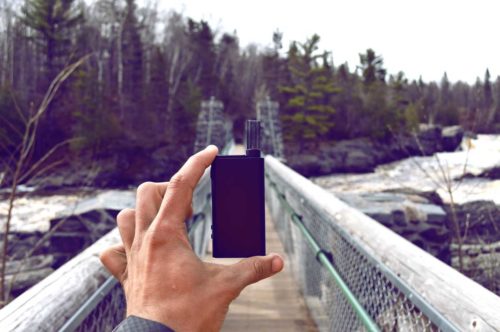 Click here to Buy the Flowermate V5 Nano
In 2022 VPM brought The V3 Pro into our family of products. The V3 Pro is an on demand, fully convection vaporizer that pumps out large tasty clouds and is easy to use. The vaporizer is unique in its form factor in that it is one of the few (and currently the best) pen-style herbal vaporizers. It features an LCD screen with adjustable temperature control as well as a powerful 18650 battery.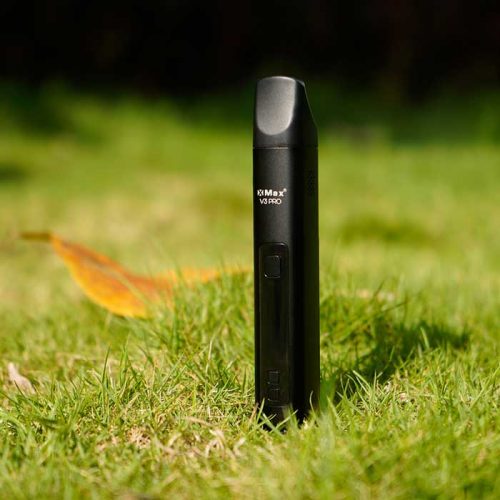 Click here to Buy the V3 Pro
Discreet Wax Vapes
One of the best and most underrated wax vape manufacturers is XVape, also known as XMax. They offer a wax pen called the V-One Plus which is small and portable, and delivers better performance than many other brands that are 3X the cost.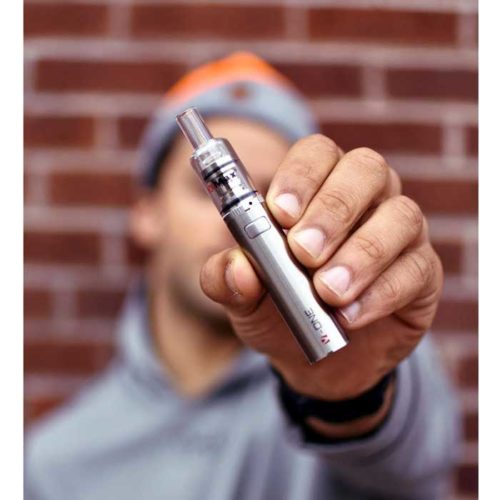 Click here to Buy the V-One Plus Vape
Added in 2022 to the VPM lineup is the XMax Qomo Mini e-Rig. It's by far the smallest and most pocketable eRig on the market yet packs a serious punch and is also very affordable in comparison to top brands like Puffco.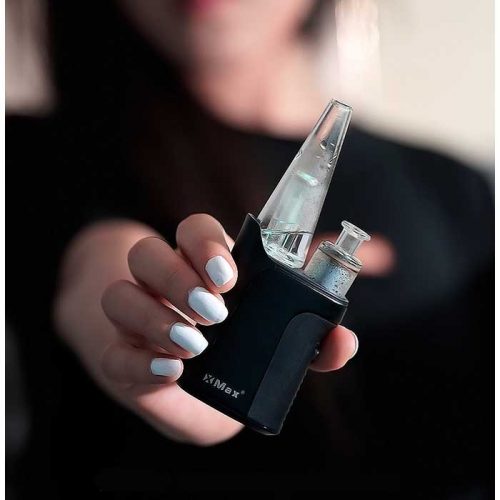 Click here to Buy the XMax Qomo
Continuously updated
We will continuously update this article as new vapes enter the market that hit the mark in terms of quality, portability, and discretion.
2023 and Beyond
In 2023, we are seeing innovations with Pod Vape Pens. There is a wide variety of Pod Style Vape Pens hitting the market, and our customers are enjoying them for their extreme discretion and ease of use, so we recommend checking them out!
Keeping your vaping on the down-low is necessary at certain moments. Based on our years of serving customers and "weeding" out the B.S. products in the industry, we're confident you will not be let down with any of the discreet vapes mentioned in the article.
VPM is a customer-centric company, and we take your satisfaction seriously. Please reach out to us on our contact page if we can ever be of assistance. It would be an honor to serve you.