XMax V3 Pro Dry Herb Convection Vaporizer
The XMax V3 Pro is a feature packed, portable dry herb vaporizer that uses fully convection heating technology and is quickly becoming our favorite dry herb vaporizer. Specs include:
Battery Capacity:  18650 3.7V 2600mAh
Working Voltage: 3.2-4.2V
Click the button 3 times consecutively to turn it On/Off
Temperature Range: 212°F-428°F (100°C-220°C)
Oven Material: Stainless Steel
Display Screen: OLED
Session Time = 4 minutes & 6 minutes
On-demand Single Holding Time: 30 seconds
Dimensions = 1.05 x 0.94 x 5.91 inches
The full V3 Pro User manual can be found here. 
Our commitment to you
Dealing with the manufacturer is rarely a positive experience for customers. That's why we are committed to working on your behalf should any warranty issue arise with your V3 Pro.
Please reach out to us at [email protected] and we will handle your warranty concerns within 24 hours. 
Note: the warranty covers the electronic base. The warranty does not cover the mouthpiece, battery cell, scraping tool and/or other detachable parts which under normal use may require replacement. Replacement parts for the V3 Pro can be affordably purchased here at VPM.com.
V3 Pro Vape Kit Contents
V3 Pro Device (vape body, 18650 battery, mouthpiece)
Isopropyl alcohol wipes for cleaning the chamber
Q-tips and cleaning brush
Concentrate "pod" (fits into chamber for concentrate use)
USB-C charging cable
V3 Pro instruction manual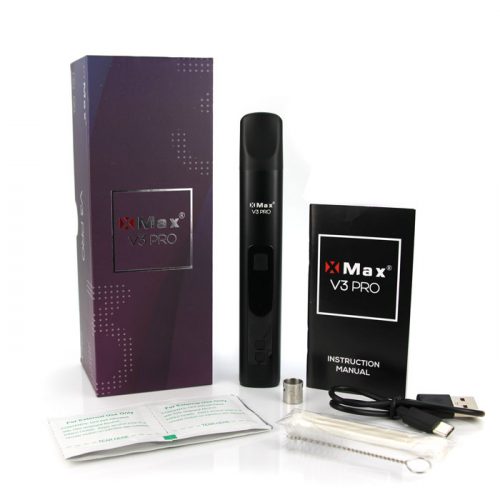 Pocket-friendly
The V3 Pro is a highly portable device that can be taken anywhere life takes you. It fits well in the hand, in the purse, or in the pocket. See the size reference next to the lighter below: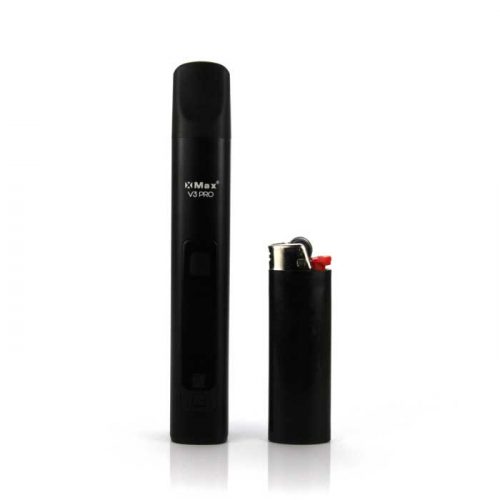 If you have any questions regarding the V3 Pro or any of our product offerings please reach out to us any time. We look forward to hearing from you and it's a pleasure to serve you.