$44.95
Price Check
V-One+ Wax Vape Pen
The V-One+ Vape Pen by XVape (XMax) is among the most powerful wax vapes on the market. It features a ceramic heating system, provides superior flavor, and is simple to use.
Ultra portability and easy to use
Ceramic atomizer for wax concentrates
Micro USB 1500mAh rechargeable battery
Dab-jar built into the bottom of the battery
Glass Mouthpiece allows user to see vapor accumulation
used for: wax
V-One+ Plus Wax Vape Pen
The XMax V-One+ (Plus) Wax Vape Pen by XVape is one of the most efficient, affordable, and stylish vaporizers available for wax concentrates. It uses a ceramic disc atomizer that is easy to load, heats quickly, and vaporizes your concentrates without combustion. Having a ceramic bowl is also ideal for users because it is wire-free, meaning no burning of nasty silica or wick material to hurt your throat and ruin flavor. It's also one of the industry's best heating coils/ atomizers available at such an affordable rate.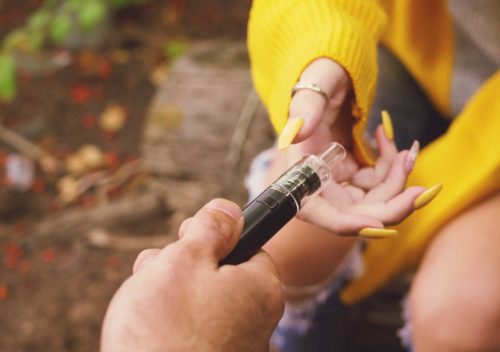 At $44.95, the V-One+ is one of the most affordable authentic vaporizer pens for concentrates in the industry. The purchase of this kit includes a glass mouthpiece, the coil, battery, O-rings, Micro USB Charger, Dab Tool, and User Manual. VPM offers replacement parts for the battery, coil/atomizer,  O-rings, and we also carry a Metal Mouthpiece Replacement for those looking for that extra sturdy mouthpiece.
Vape simply, yet stylishly with the Black and Silver colors we offer at VPM.  The mouthpiece of this wax pen is both sleek and practical. Customers have been waiting to see manufacturers come out with more glass mouthpieces for quite some time. A benefit to using glass means you can regulate your vapor intake for each inhalation. You'll be able to look through the glass to see the smoke accumulate to be able to make informed decisions as to how much vapor, if any, you're inhaling.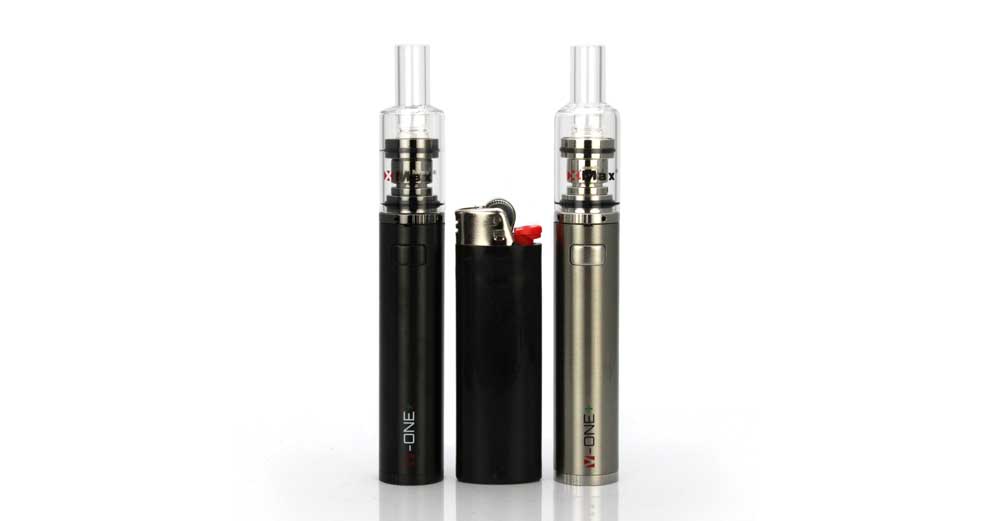 The V-One+ is Pocketable and Portable
XVape V-One+ Battery and Charging
Fortunately, the V-One+ Plus Wax vape pen has a powerful 1500mah battery that you'll find to last you all day without issue. The battery has a 5 click on/off switch which is useful when you want to throw the vape in your pocket to avoid accidental combustion, and it has a charging port located on back of your V-One Plus Vape battery. It supports USB charging, which means an android phone charger will to work on it. The kit includes a charger that is about two feet long.
Complete Kit Includes:
– XVape V-One Glass Mouthpiece
– XVape V-One Heating coil/ Atomizer
– XVape V-One Battery
– Extra O-Rings
– Micro USB Charger
– Dab Tool
– User Manual
– Sold Separately – V-One 2.0 Metal Mouthpiece
Using the V-One+ Plus
The V-One+ Plus wax pen is simple to use. First, charge your battery and press the button 5 times rapidly to turn on. We then recommend conducting a burn-off (heating the atomizer without adding concentrates or inhaling) before using to clean off the atomizer from any manufacturer debris or dust.
To load, use the dab tool to apply a small amount of concentrate to the center of the ceramic disc on your atomizer. Then, press and hold the button on the battery to heat the atomizer. Be careful with the glass mouthpiece, since it's fragile, and do not use the mouthpiece if you notice any scratches or chips. If your mouthpiece cracks or breaks, you can get a replacement mouthpiece here. Lastly, we hope you enjoy using the V-One Plus, it's one of our favorite vaporizer pens for wax concentrates.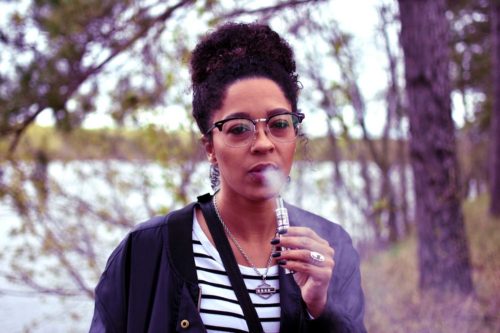 1
COMPATIBILITY GUARANTEED
The parts that fit. Not the parts that quit.
2
YOUR HAPPINESS GUARANTEED
Clouds out of your mouth not your ears
3
USA DELIVERY 2-4 BUSINESS DAYS
We trust the best to deliver on time.
4
TRACKING SENT TO YOUR EMAIL
That's just good manners.
5
DISCRETE SHIPPING AND BILLING
Mind your business nosey neighbors.
6
INTERNATIONAL SHIPPING
Because why shouldn't we?
7
SHIPPING EVERYDAY BUT SUNDAY
Rest on Sunday and all that jazz right?