$89.95
Price Check
Puffco Plus
Oops we sold all these! Check a different variation
*We recommend the V-One Plus as a better, more affordable alternative to the Puffco Plus.
The Puffco Plus Wax Vape Pen is an innovative, portable wax and concentrate vaporizer ideal for dabbing anywhere you go. It's built with a functional mouthpiece, which combines a carb cap, splash guard, and loading tool that extends for easier time loading the vaporizer. It also features a coil-less ceramic bowl, 3-heat settings, and a sesh-mode functionality. This stylish vaporizer is here to revolutionize your dabbing experience by giving you the power of function and portability.
Related Parts:
used for: wax
Puffco Plus Vape Pen
The Puffco Plus Wax Vape Pen kit is stylish, uniquely-designed, and perfect for dapping on the go.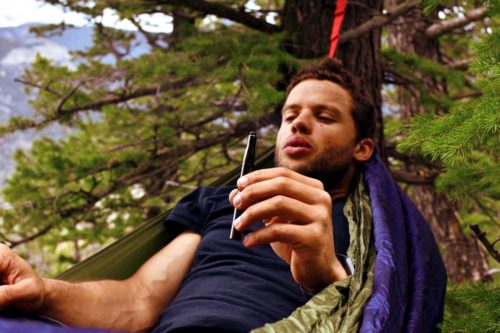 Features of the Puffco Plus:
Mouthpiece with extendable loading tool, carp cap, and splash guard

Coil-less ceramic bowl

3 Heat Settings

Sesh Mode

Fingerprint resistant alloy housing 

Fast Charging (within 35 minutes)
The Puffco Plus Kit includes the Puffco Plus battery, mouthpiece, supercharger, battery grip, q-tips, and instructions. 
Introducing Sesh Mode
Sesh Mode gives you 12 seconds of continuous heat to your concentrate without having to hold down the button. It's ideal for sharing with friends or an extended dose. Simply press the button twice to begin Sesh Mode. 
How to use the Puffco Plus
Be sure vaporizer is charged (Puffco Supercharger included)

Unscrew top part of atomizer to access chamber

Load concentrates using the loading tool on the mouthpiece

Turn on/off the Puffco Plus by pressing the button rapidly 5 times

Push and hold button to heat your wax. Or push 2 times for sesh mode (12 seconds of heat)

For best results, keep vertical and take long, slow draws

Turn off when finished 
1
COMPATIBILITY GUARANTEED
The parts that fit. Not the parts that quit.
2
YOUR HAPPINESS GUARANTEED
Clouds out of your mouth not your ears
3
SHIPPING EVERYDAY BUT SUNDAY
Processed within 24 hours. Shippity-doo-dah!
4
TRACKING SENT TO YOUR EMAIL
That's just good manners.
5
DISCRETE SHIPPING AND BILLING
Mind your business nosey neighbors.
6
INTERNATIONAL SHIPPING
Because why shouldn't we?