Vessel Compass vs PCKT One Plus
Battle of the Batteries: Vessel Compass vs. PCKT One Plus
As far as high-end vape batteries go, the Vessel Compass and PCKT One Plus are two of the best on the market. With stunning form factors and an incredible performance from both batteries, you'll be hard-pressed to find better. Both the Compass and One Plus come with great warranties backed by incredible companies who believe in their products. So what does separate these two stunners? The fine details!
Vessel Compass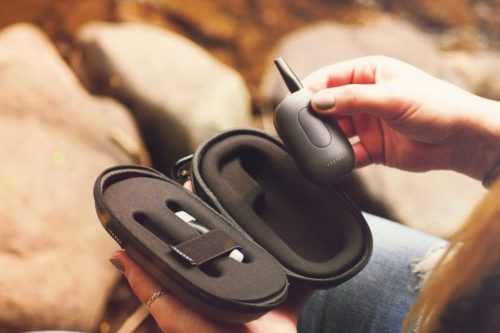 The Vessel Compass battery is one of the most elegant looking batteries on the market; in the words of Journalist & AACE Founder, Ophelia Chong, the Compass is "like holding a Porsche in my hand". The Compass comes with the standard features that you would expect in a quality battery; such as variable voltage, button activation, and a high capacity 550mAh lithium-ion battery.
Diving a little deeper, you'll discover some of the more thoughtfully considered features. For example, the Compass allows you to vape at a really low 2.8v for an incredibly smooth and flavorful vape that is unmatched by other batteries. The Compass fits almost every universal 510 thread cartridge without the need for an adapter; just drop it in and screw into the base. The 510 thread connection swivels, allowing you to align your mouthpiece no matter what. In addition to all of the great features, the Compass battery comes with a six month warranty. 
PCKT One Plus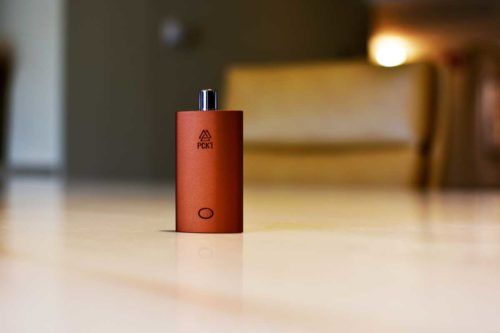 The PCKT One Plus battery is sleek, powerful and easy-to-use. This battery has been designed to completely shield and protect your cartridges while in use for both durability and discretion. The One Plus also packs a big punch using a 660mAh battery.
One of the most impressive selling points is its unique smart chip technology. This smart chip will analyze the ohms in your cartridge (which is the measurement of the coil's resistance) and will automatically adjust to the maximum wattage output your cartridge can handle for the selected power mode. This is important because not all distillate is created equal and not all cartridges are created equal. With the PCKT One Plus, you'll rest easy knowing that the battery can accommodate a range of your favorite distillate while producing a superior vape experience. Another special feature this battery offers is that it allows you to choose how you vape; by button activation or inhale activation. Finally, with PCKT's one- year warranty on the device, you know the PCKT One Plus will be in your pocket for a long time.
In Conclusion
| | | |
| --- | --- | --- |
| |  Vessel Compass | PCKT One Plus |
| Battery Capacity: | 550 mAh Battery | 660 mAh Battery |
| Magnetic Adapters: | No adapter needed | 2x adapters included |
| Warranty: | 6 Month Warranty | 1-year Warranty |
| Activation: | Button activated | Button + inhale activated |
| Variable Voltage: | 2.4v, 2.8v, 3.2v, 3.6v | 3.7v, 4.3v, 5.1v |
You can't go wrong. Both of these vape batteries are a great choice; they are both beautiful, capable, and trusted devices. The details matter here, do you want the option of the Compass' low power modes for that low-slow heating? Or is the smart chip in the One Plus more versatile for your vapes? The One Plus has a bigger battery, giving you more battery life between charges but the Compass doesn't have any magnetic adapters for you to worry about or lose. This battle of the batteries really comes down to the individual features that a consumer is looking for.
And that's all for this episode of BATTLE OF THE BATTERIES!