DESCRIPTION
VPM Brand empty cartridges use a ceramic core atomizer and are calibrated for use with thick oils. Options include Classic Cartridges, Full Ceramic Cartridges, and Full Glass Cartridges.
Showing all 5 results
---

---
VPM Brand Cartridges
Upon initial launch, VPM Brand oil cartridges are available in Twist-on and Snap-on variations. Twist-on means the mouthpiece can be taken on/off, and Snap-on means once the mouthpiece is pressed on, it's permanently affixed.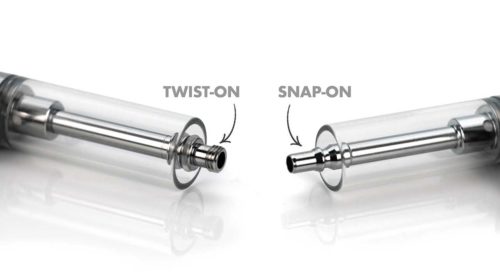 Our empty oil cartridges use universal 510 threading and work with nearly any oil cartridge battery on the market. They are precision engineered and produced by one of the world's top manufacturing facilities, so safety and reliability is assured.
VPM Brand cartridges are designed specifically for thick oils, and use a ceramic atomizer for optimal flavor and performance. If you have any questions about VPM Brand cartridges, please contact us.
New Models
The VPM Brand cartridge line has been expanded to include Full Ceramic cartridges and Full Glass cartridges. Full ceramic and full glass cartridges use no metal components in their mouthpieces, tanks, or central post / airflow post.