DESCRIPTION Ceramic vape cartridges are a formidable alternative to standard metal cartridges. Full ceramic cartridges use a ceramic core atomizer, ceramic internal post, and ceramic mouthpiece.
Showing all 3 results
Full Ceramic Vape Carts
Ready to upgrade your cartridge to a safer, smoother option?  A full ceramic and all ceramic cartridge from VPM might be the solution you are looking for. These carts have removed all metal from the inside of the tank. There is zero risk of your oil coming into contact with heavy metals because no metals are present. Full ceramic carts also provide a more pure terp flavor when hit.
Vaping Technology Improvements
Oil vaping technology has rapidly improved since its inception about a decade ago. The best new innovation for this industry is the introduction of full ceramic cartridges.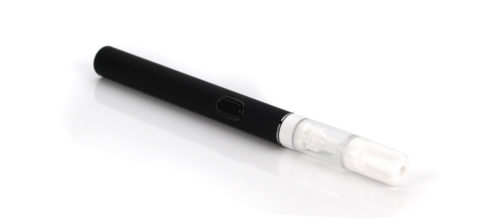 Full Ceramic Cart Similarities
Aside from the fact that all internal metal components have been replaced with ceramic, full ceramic carts look and function the same as standard metal post cartridges. They are still 510 threaded and compatible with 99% of cartridge batteries on the market. A typical full ceramic cartridge will have a similar diameter to traditional standard carts, typically about 11mm.
How to Fill a Full Ceramic Cart
VPM full ceramic cartridges are easy to fill. They can be filled by hand using a syringe, or a commercial machine can fill them. There is no need to purchase an expensive press for these carts, as they all include twist-to-seal mouthpieces. It's recommended that you cap and seal these carts within two minutes of filling. This will help to create a vacuum seal on the cart.
Flavor Improvements
Hands-down, you will notice an improvement in the taste of the vapor. The taste is the most significant difference in user experience when using a full ceramic cart. Most reviewers say that their hits taste cleaner or purer. Because the oil never comes in contact with any metal components, the terpene profiles are not altered in any way.
No More Burnt Taste
Many full ceramic cartridge reviews have noted the distinct lack of a "burnt" flavor. This burnt flavor is typically caused by overheating the oil or the cotton wick in the heating element. Because the new full ceramic carts don't have a wick, there is nothing to interact with and cause a burning flavor. The ceramic heating element does not alter the flavor of the oil. Thanks to this innovative new wick-less technology, you can enjoy all of the oil in your carts, down to the last drop.
Ceramic Cart Differences
It's hard to tell with the naked eye, but each ceramic heating element in our full ceramic cartridges contains thousands of microscopic pores that allow the oil to be efficiently absorbed. The pores in the ceramic are purposefully made to be varying in size to help ensure maximum vapor production. Another advantage is the distinct lack of a metal rod going up the center of the tank. Because this rod was replaced with the ceramic heating element, there is no wasted space.
Ceramic Cartridge Effects on Terpenes
Terpene profiles benefit significantly from the new full ceramic-style carts. Before these carts, the terpenes in the oil would change when they came in contact with the metal components. The flavor profiles were also altered as the oil passed through and was heated by the wick. Basically, full ceramic equals full flavor when it comes to the terps in your favorite oil.
Are Full Ceramic Carts Compatible with Thick Oils?
Full ceramic carts have been designed to work well with both thin and thick oils. Either way, you will receive a thick delicious cloud when vaping with a full ceramic cart from VPM.
Full Ceramic Cartridge Parts
Six essential components make up a full ceramic cartridge. At the top of the cartridge, you will find the mouthpiece. The mouthpiece is made from glazed ceramic. The cartridge base is made from copper and has been nickel plated. The ceramic center rod is made from a porous white glazed ceramic. A plastic ring made from polypropene sits below the tank. There is an o-ring made from a silica gel compound that helps seal the ceramic rod into the plastic ring at the base of the cartridge. Lastly, there is the glass tank which is made of standard glass.
Full Ceramic Cart Conclusion
A full ceramic cartridge is the best option for those looking to enhance their smoking experience. Users can expect to get the most pure terpene flavor without the risk of any burnt oil taste. Aside from the flavor benefits, full ceramic cartridges have environmental and health benefits as well because the oil chamber is free of all metal components, ensuring that there is zero chance of heavy metal poising. Full ceramic cartridges are the most premium cartridges that we sell. You can buy full ceramic cartridges from VPM now.