510 Thread Vape Pen Battery Charger
Our universal vape pen battery charger is designed to fit any vape pen, commonly known as universal 510 threading.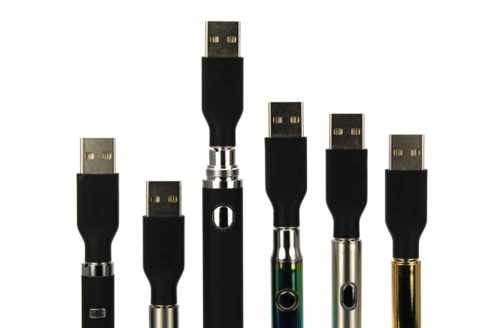 Charging is necessary for all vape pen batteries, and the Universal Vape Pen charger is what you need to keep your vape pen going. This charger will help you charge almost any 510-threaded oil vape battery.
You can stock up on chargers to have charging abilities in multiple locations, or share one with a friend. Ultimately, these vape pen battery chargers can always come in handy. 
How to Charge your Vape Pen
First plug the Universal Vape Pen Charger into any standard USB port. 

After you've plugged in the charger, screw on your battery until it indicates that the charging has begun. Connecting your battery in this way will ensure that you do not over-tighten your battery to the charger. 

Once it is plugged in, wait until the battery is charged. This time will depend on your battery, how much it has been used, and sometimes a bit of luck. Typically a light will either turn off or turn on, usually opposite of how it indicated it began charging.