$69.95
Price Check
VLeaf Go Dry Herb Vaporizer
In Stock! We'll ship within 24 hours
VPM is proud to introduce the VLeaf Go, by Vivant. Vivant is a manufacturer of affordable vaporizers, and their VLeaf Go is one of the industry's first herbal vaporizers to bridge the gap between high quality and affordability.
Aluminum alloy housing
3 Temperature settings, instant heat up
Small, sleek, portable design
100% pure CONVECTION heating (hot air travels through the herb)
Affordable pricing, easy to use, great for beginners
Replaceable parts (incredible & unique feature)
Mouthpiece doubles as stirrer/de-bowler
used for: herb
Vivant VLeaf Go Dry Herb Vaporizer
The VLeaf Go is an affordable yet quality on-demand (instant heat up) dry herb convection vaporizer. That's. a mouthful, but this thing is indeed feature rich for its price point.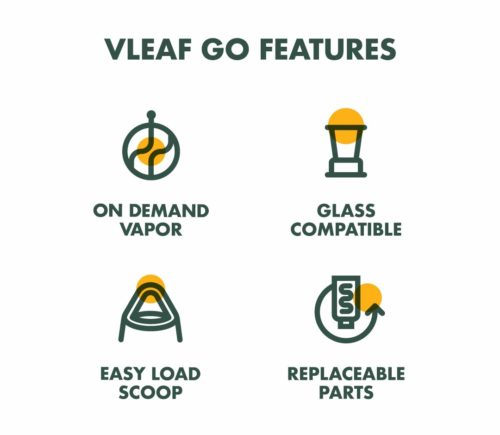 Replacement parts for the VLeaf Go included:
Truly Portable
The VLeaf go is of of the sleakest and most portable convection dry herb vapes on the market. The vape is so portable, that we actually classify it as a "Vape Pen" in our vape pen category.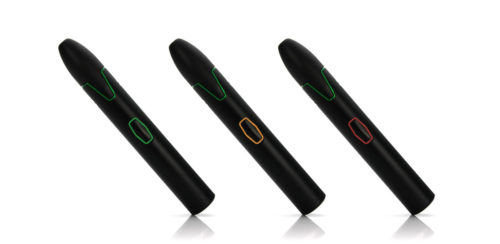 Vivant VLeaf Go User Manual
To view or download the Vivant Vleaf Go Quick Start Guide User Manual, click here.
1
COMPATIBILITY GUARANTEED
The parts that fit. Not the parts that quit.
2
YOUR HAPPINESS GUARANTEED
Clouds out of your mouth not your ears
3
SHIPPING EVERYDAY BUT SUNDAY
Processed within 24 hours. Shippity-doo-dah!
4
TRACKING SENT TO YOUR EMAIL
That's just good manners.
5
DISCRETE SHIPPING AND BILLING
Mind your business nosey neighbors.
6
INTERNATIONAL SHIPPING
Because why shouldn't we?