Top Oil Cartridge Brands
Who are the top oil cartridge brands?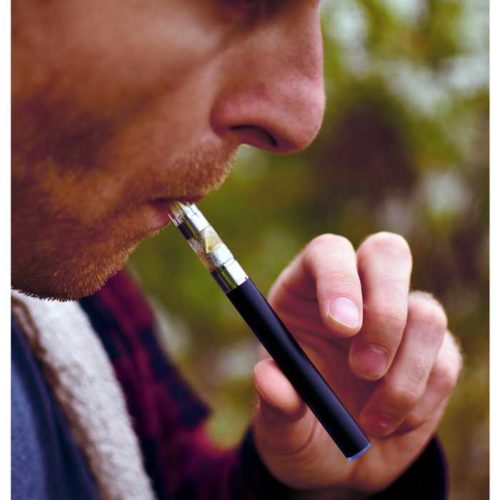 You heard it here first: CCELL, VPM, and iKrusher. 
Our reasoning— manufacturing matters. Do you know where your oil cartridges are made? This is a crucial question when it comes to the safety of your oil cartridges. With the ever increasing demand for vapes in the cannabis industry, the market has become saturated with a variety of oil cartridge manufacturers, ranging from less-than-desirable cheap brands to down-right- dangerous fakes.
To help keep you safe, we have highlighted the top three oil cartridge brands of 2021 below so you can ensure you're using the best vapes on the market.
CCELL
No surprise here, CCELL is one of the top oil cartridge brands of the year. CCELL is a trusted and reliable name in the vape industry, and has been for some time. Their parent company, Shenzhen SMOORE Technology Limited had been producing e-cig technology for coming on 10 years when they decided to branch out and enter the cannabis vape space. Upon doing so, CCELL patented their new ceramic atomizer technology, transforming the way users experience vapes. This new tech allows for slower, more even heating of the oil which produces more potent puffs and pure flavor.
Manufacturing safety and compliance are taken very seriously at CCELL. They were the first dust-free workshop in the industry which means that employees, consumers, and materials are all safer. All raw materials are food grade or medical grade and final products are heavy metal tested several times a year by a third party laboratory to ensure the safety of consumers. All materials and all workers must pass through a very strict disinfectant procedure before entering the work area. A big part of successful manufacturing is efficiency, which CCELL has made a priority. They hold several production system certifications and increased production efficiency by implementing automation equipment such as, part loading, resistance testing, and defection screening automation systems.
In addition to manufacturing, innovation is a high priority of CCELL. They have 250+ engineers from all over the world on their R&D team. Roughly 6.5% of their annual income goes straight back to the R&D department making innovation a priority. This allows their team to take consumer feedback and turn it into reality, shaping the future of vapes.
Overall, CCELL is the top contender when it comes to manufacturing abilities as well as safety.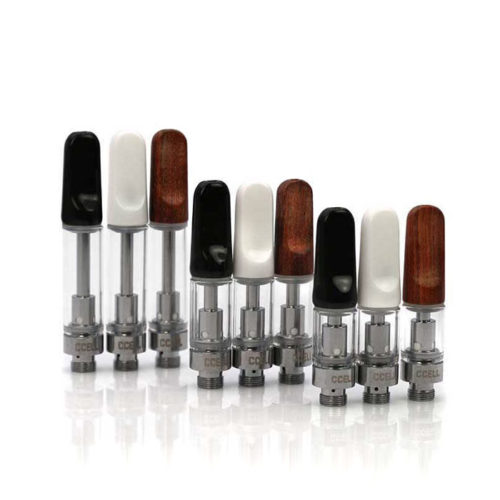 VPM
VPM is an emerging brand in the cannabis vape hardware industry, with its manufacturing facility sprouting from a successful e-cigarette company. Recognizing that the vape hardware competition is strong in the industry, VPM and its manufacturing partners are dedicated  in their efforts to producing products that are safe, sleek, and affordable. 
After several years of research on what existed in the market, VPM developed and patented their own CHS (ceramic heating system) that is extremely porous. This allows for improved oil conductivity with high-powered output of 30% larger puffs. The VPM ceramic core fully vaporizes a range of viscosities to deliver maximum potency with our burning, overheating, or waste and materials are all food-grade quality.
To ensure they prevail in a saturated market, VPM has established itself as a safe and trustworthy company by developing stringent safety procedures to keep facilities clean. The VPM facilities have around 1.3 million square feet of large dust-free manufacturing facilities with a production capacity of 12.5 million pieces per year that is continuing to expand. All of the VPM products are heavy metal tested by a third party laboratory, and pass with large margins.
While innovation is one of the core missions at VPM, we also focus on cost efficiencies which is how they are able to keep their end product costs low despite having superior quality products. Powered by professional project management and highly proficient production team, VPM has the quickest turn around times in the industry which provides a significant cost reduction.
Despite entry to the market being fairly recent, VPM checks all the boxes for providing a high quality product and offers wholesale vape hardware in the form of oil cartridges, batteries, and disposables.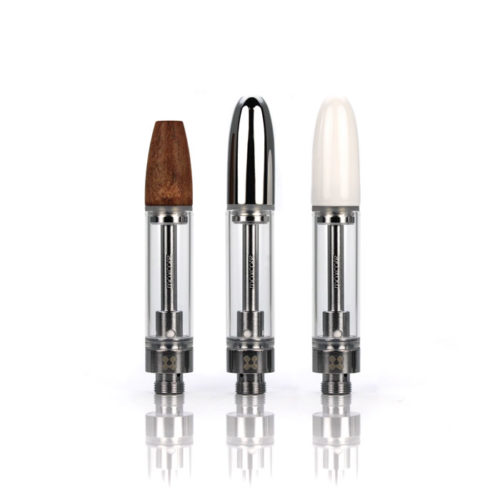 iKrusher
Since 2017, iKrusher has partnered with ALD, another manufacturing mogul, to bring to market some of the most popular oil cartridges on the market. This partnership allowed iKrusher to improve their existing products and expand their oil vape line to encompass other popular devices.
iKrusher is a US based brand whose headquarters are locate in Los Angeles, which sets them apart in regards to marketing. Having first-hand knowledge of the marketplace and being rooted in American culture allows them to target their audience with both consumers and distributors, working with over 1200+ brands.
Not only is their headquarters based in the US but iKrusher's 400+ engineer R&D team is also based out of LA, facilitating local testing their vapes with cannabis oil in order to provide the best flavor experience for oils and concentrates.
By following their mission to deliver exceptional innovation, unmatched authenticity, and total transparency they developed their own "iKONIC" atomizing technology that heats oils at a low temperature to minimize the affect on flavor. This is achieved by implementing a wireless connector design for electric conduction providing consistent and performance-driven technology.
Different from other ceramic core atomizers which are often surrounded by a thin layer of cotton, ALD uses something called SILMO™ which is a coating derived from ceramic and metal. This technology allows for a reduction in production timing which contributes to the high volume of pieces completed in a year, having a capacity of 400 million pieces per year.
All of the iKrusher products are heavy metal tested by a third party laboratory and the results are posted directly to their website for transparency. ALD has very strict quality control processes that includes several stages, each requiring thorough inspection approval before moving to the next stage. This attention to detail ensures a compliant end result.
With over 1200+ brands using iKrusher, you know they are doing something right!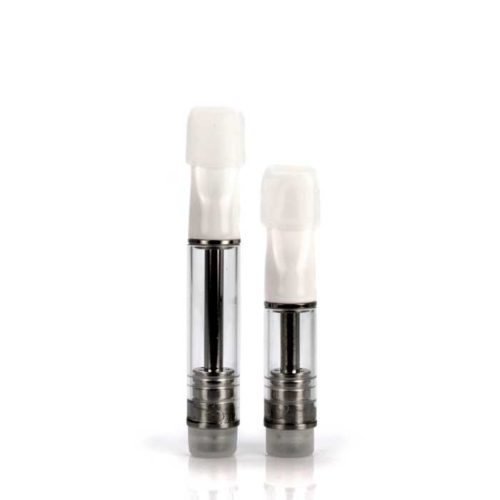 Now you know— the top oil cartridge brands are CCELL, VPM, and iKrusher. Wherever you buy your cartridges from, be sure you buying safe and quality hardware from a reputable brand