$89.95
Price Check
$125.00
2020 DynaVap M Starter Pack
The 2020 DynaVap M Vaporizer and Starter Pack is a comprehensive kit that includes everything you need to get started vaporizing with DynaVap.
2020 DynaVap M Vaporizer
Cedar Wood or Walnut DynaStash
Triple Flame Torch Lighter
Cleaning & Maintenance Kit
used for: herb
2020 DynaVap The M Starter Pack
The DynaVap "M" Starter Pack offers everything a new VapCap user needs. The "M" is crafted from medical grade stainless steel and is the perfect introduction to DynaVap's vaporizers, often referred to as VapCap. This package also includes a Hawk (Triple Torch) lighter which provides optimal heating results along with a Cedar or Walnut Dynastash.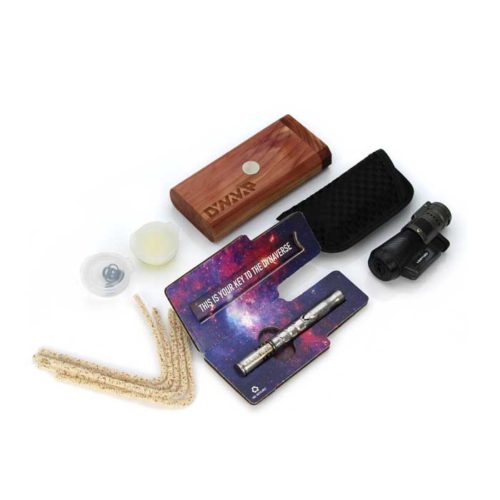 The Dynastash includes a VapCap garage, extra storage compartment and an integrated DynaMag. The DynaMag will secure your Dynastash to any magnetic surface, help remove a hot cap and hold any VapCap at attention. The DynaWax will help extend the life of the O-rings and when it comes time to clean your VapCap. The Pipe Cleaners are perfect for removing any buildup. This kit comes with every replacement part one would need for the "M".
The "M"
Dynastash: Cedar or Walnut
Hawk Triple Torch Lighter
Cotton Pipe Cleaners- hard bristle (5 pack)
DynaWax
3 High Temp O-rings
2 Condenser O-rings
1 Replacement Part: Stainless Steel CCD
*Note lighter in this kit can be substituted with lighter of our choice at any time
More About The "M"
The DynaVap M is the most popular vaporizer in the Dyna Vape lineup.  The M uses heat from a torch or lighter to vaporize your dry herb.  Perfectly engineered and designed so the user has full air and temperature control.  There is a small air hole that you place your finger over to restrict or allow more airflow.  The tip of the M is where you will place your dry herb.  You will then bring your torch to the tip and heat until you hear it click.  Once you hear the click you can now enjoy your beautiful vape.  Please see below for a list of full instruction.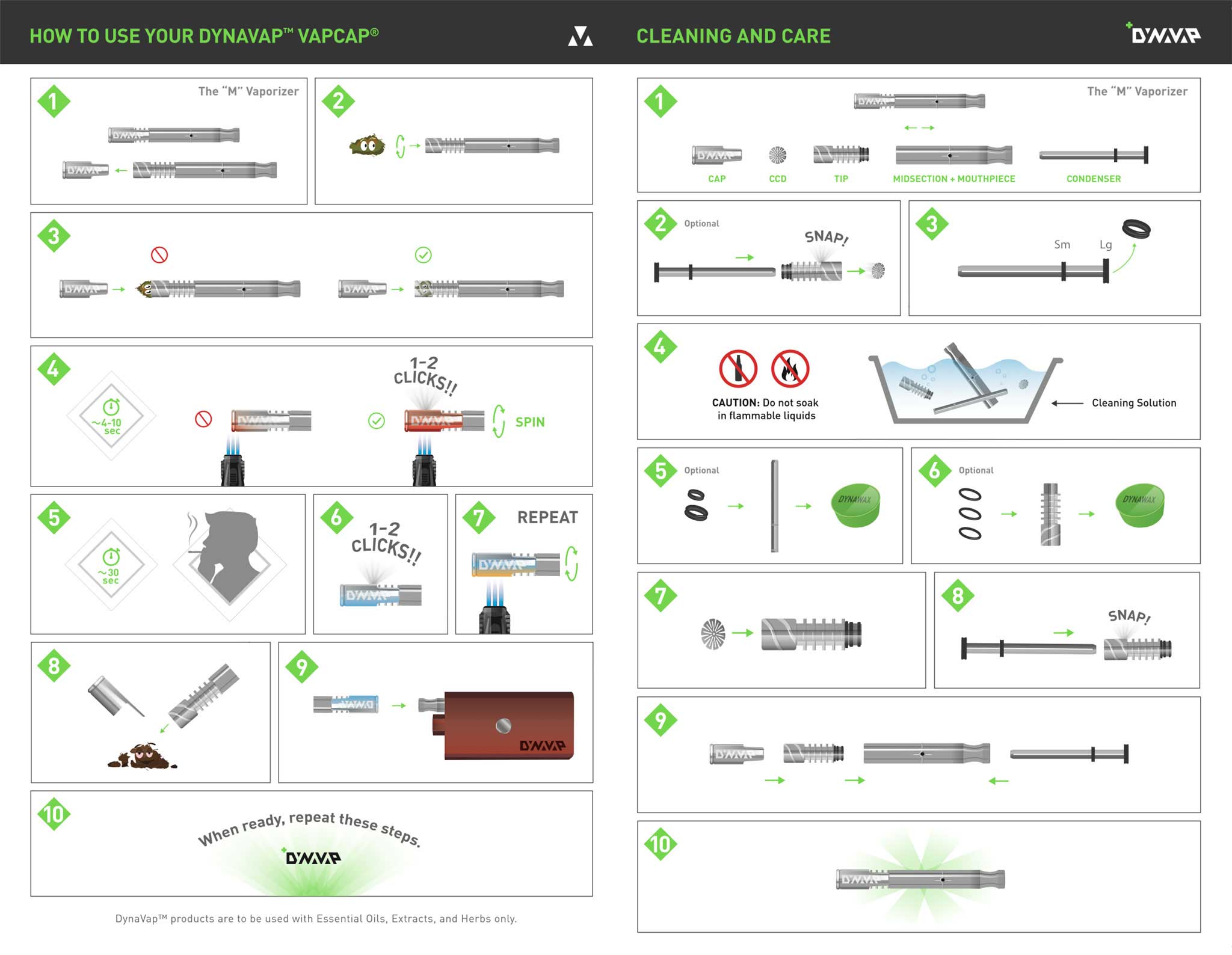 1
COMPATIBILITY GUARANTEED
The parts that fit. Not the parts that quit.
2
YOUR HAPPINESS GUARANTEED
Clouds out of your mouth not your ears
3
SHIPPING EVERYDAY BUT SUNDAY
Processed within 24 hours. Shippity-doo-dah!
4
TRACKING SENT TO YOUR EMAIL
That's just good manners.
5
DISCRETE SHIPPING AND BILLING
Mind your business nosey neighbors.
6
INTERNATIONAL SHIPPING
Because why shouldn't we?