Puffin' with Puffco
Puffco
Puffco is a highly recognizable brand by mainstream outlets for their vaporizer designs and parts. They've won numerous awards over the years, and have been established since 2013. Here at VPM, we carry a variety of these elite Puffco vaporizers and parts, and we're committed to help you find the right products you're looking for. This post should give you a solid overview of our Puffco Selection, including vapes and parts we carry, along with some tips and tricks on how to operate.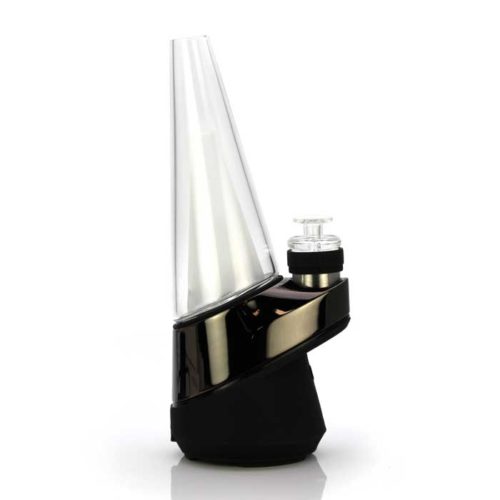 We'll start with the Puffco Peak, since it's a highly recognizable e-rig currently in the industry. It serves as a nice in-between for those who want more substance than a vape pen, but less hassle than a conventional dab rig. The design is practically perfect for sharing with others using its Sesh Mode and torch-free operation.
Puffco Peak Heat Settings

| | | |
| --- | --- | --- |
| SETTING | COLOR | TEMPERATURE |
| Low | Blue | 450°F/232°C |
| Med | Green | 500°F/260°C |
| High | Orange | 550°F/287°C |
| Peak | White | 600°F/315°C |
This portable vaporizer from Puffco caught the eyes of the industry, and has won awards from the cannabis cup. Slim and sleek, the Plus is a portable wax pen that is equipped for those on the go.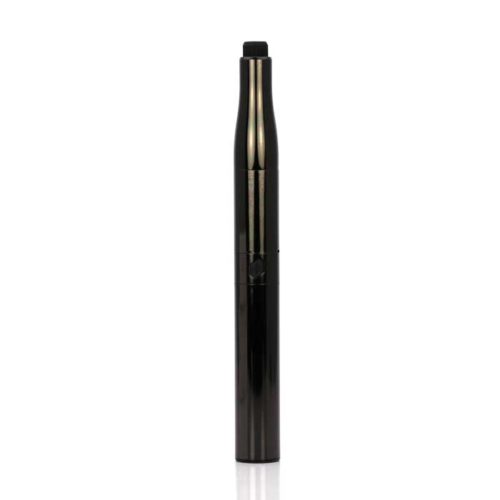 The mouthpiece doubles your dab tool, so forget about those tiny dab tools, which are always getting lost like socks in the laundry. This tool is called the Dart. It sits inside the mouthpiece, and helps you easily load concentrate into your Puffco Plus.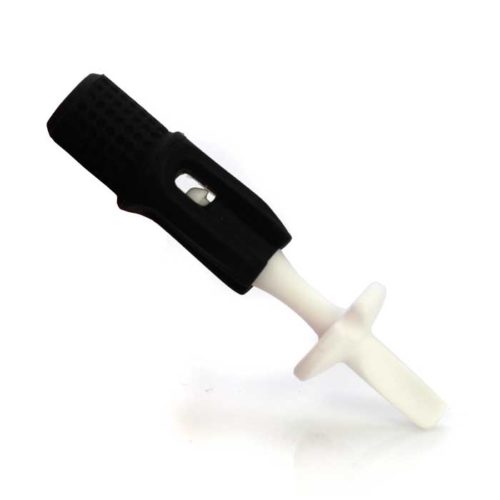 Puffco Parts
Speaking of parts, we also carry a variety of Puffco Parts. We have the spare parts for both the Peak and the Plus. The Puffco Plus Darts are sold in a 3-pack, and we also have 3-pack of ceramic bowls available for the Puffco Peak. In addition to the standard parts, we carry accessories that are unique to Puffco.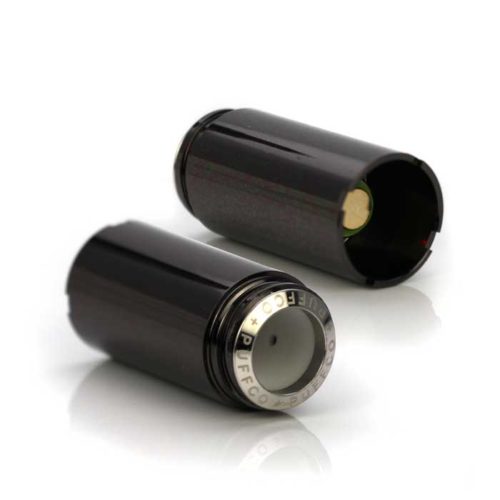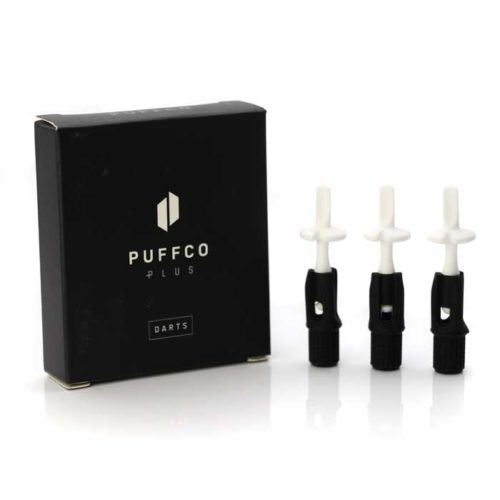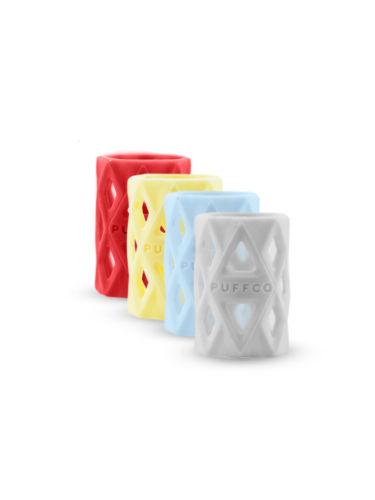 The Peak Travel Pack – includes a Carb Cap Tether, Backpack, Splashcap, and atomizer cover. These silicon items will help you equip your Puffco Peak with all it will ever need.
Puffco Plus Grips – These silicon grips helps keep your Plus secure while allowing you to customize this already stylish vape pen.
The Peak Ball Cap and Teather – This creates directional airflow, and allows you make the most of your concentrates. 
Thanks for checking out some of the Puffco products we have to offer! We hope this helps provides some insight on what we have available. If you have any further questions regarding Puffco or any vaporizer or part we carry, you are always welcome to reach out to the friendly staff at VPM.