iKrusher VFire Pod Vape Pen
The VFire by iKrusher is one of the hottest Pod Vape Pens designed to bring you the joys of vaping with a new twist of power and flavor! It features a 1.0ml, low-resistance pod cartridge with a strong magnetic connection to make sure your pod is secure. The VFire is button activated, which will allow you to preheat your cartridge so you can vape thick oils and CBD concentrates. The 500 mAh battery heats the VFire quickly, and has a vertical ceramic rod coil, which will give you satisfying clouds at your convenience.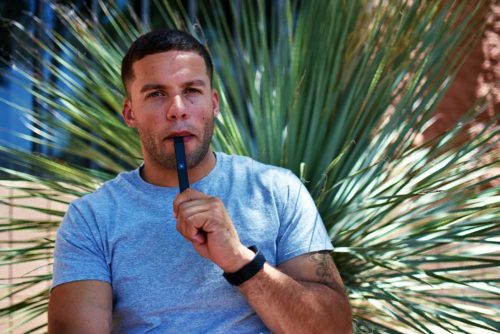 VFire by iKrusher features:
Dimensions: 13.3 x 1.7 x 1.0 cm

500mAh battery for long and effective use

ceramic bar coil head for fantastic flavor

Low resistance 1.3ohm coil creates a silky vapor

Aluminum alloy shield keeps it durable and lightweight
What's In the Box?
1 x Rechargeable device
1 x USB Charging Cable
1 x User Guide
1 x 0.5 ML VFire Pod
Quick Set-Up:
Remove the silicon cover
Insert the mouthpiece into the device
Press button five times quickly to tun on device
Hold the button down while inhaling
Press button five times quickly to turn off the device
Replacing Cartridges:
We recommend that after any noticeable deterioration in vapor or flavor production you replace your cartridge.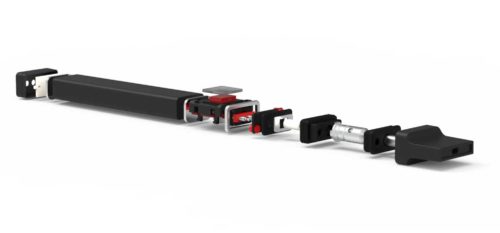 Indicator Lights:
Flash twice then glow once = Power on
Glow once then flash twice = Power off
Steady white light = In use
Steady Red Light = Power less than 30%
Flash Red and White = Battery is depleted and is in need of a charge
Charging:
Your VFIRE will take no longer than 2 hours to charge.
Red Light = Charging in progress
White Light = Device fully charged
Special Modes:
For a longer duration of use, there are 2 different modes.
Normal Mode = When the battery is above 30% charged
Power Saving Mode = When the battery is below 30% charged.
Do's:
Only Use IKRUSHER VFIRE cartridges with your IKRUSHER VFIRE battery
Prime new cartridges before use.
Keep the device in a dry cool place.
Keep away from children and pets.
Dont's
Don't dry hit
Don't use during charging
Don't refill the cartridge
Don't use if there is insufficient liquid inside.
The iKrisher VFire is made by ALD, a leading manufacturer of oil cartridges and pod pen systems. For wholesale VFire and wholesale vape hardware inquires please reach out via our wholesale platform.