Stainless Steel Cooling Unit for Mighty / Mighty+ Vaporizer
Imported from France, the Mighty Stainless Steel Cooling Unit is one of the World's premium cooling units for the Mighty and the Mighty+ Vaporizer. The best herbal vaporizer is even better when you use this intricate cooling system. It is designed to channel your vapor through an extended pathway to cool and improve vapor flavor for some of the best hits possible.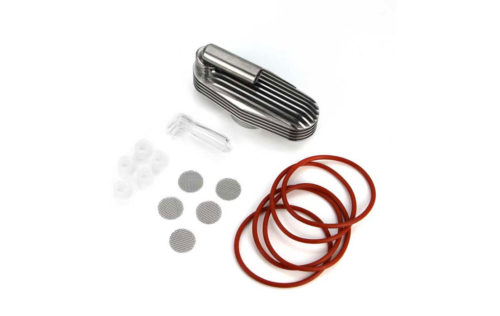 This Stainless Steel Cooling unit is made from 100% Stainless Steel, and includes a titanium and glass mouthpiece. It is designed for specific use with the Storz & Bickel Mighty Vaporizer and Mighty+ Vaporizer.
For an extended review with video, see the article from Troy at 420 Vape Zone.