PCKT VRTCL Oil Cartridge Battery
The PCKT VRTCL is the newest iteration in the PCKT vapor lineup of vape pen batteries. Much like the PCKT Two, the VRTCL is versatile, reliable, and extremely sleek, just to name a few of its great features. The VRTCL has a drop-in style chamber that fits virtually any 510-thread oil cartridge. This beautifully designed battery has five different voltage settings, so you can always get the perfect hit.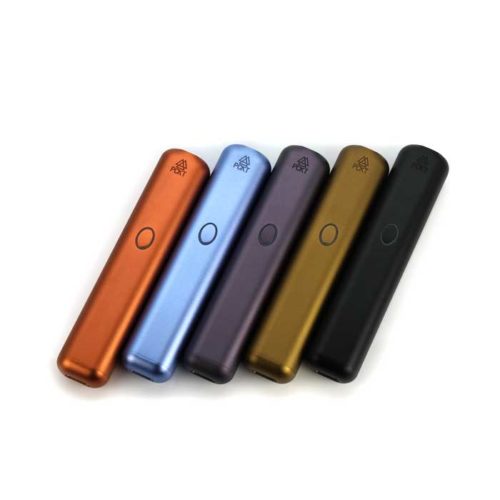 VRTCL Specifications
Fits most top and bottom airflow 510 Cartridges
Five power modes
Conceals cartridges within the drop-in chamber design
One-year limited warranty (see info below)
USB-C Charging
LED Indicator lights show power modes and battery level
Pass through technology allowing you to use the device while charging
High-capacity 380mAh battery
Power Modes:
Five clicks turn the battery on and off, indicated by three blinks on the button.
Press and hold the button on the device, and it will fire up to 30 seconds.
Two clicks will enable the device to go into power mode settings; press once to cycle through each power mode.
Blue = 2.4v |  Purple=2.7v | Orange=3.1v | Red=3.5v | Pink=3.8v
Press and hold to confirm power mode.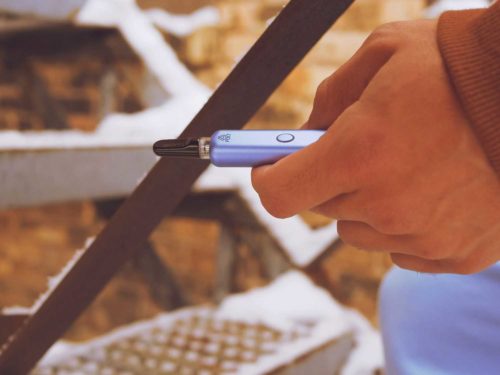 Red Indicator Light
The dreaded red blinking light could be caused by several things, typically cartridge related. Please ensure the cartridge is properly secured into the base.
Maintenance
Hold the device upside down when cleaning to prevent liquid pooling in the device. Use a Q-tip damp with rubbing alcohol to clean inside the chamber/base.
Let the device sit upside down until completely dry.