iKrusher S2 Slim Battery for Oil Cartridges
Introducing iKrusher's most powerful battery in their Omni Power Line. This "pen-style" vape pen battery offers full control through its variable voltage settings and button-activation. The S2 will work with almost any 510-Threaded oil cartridge, and are commonly paired with iKrusher Oil Cartridges.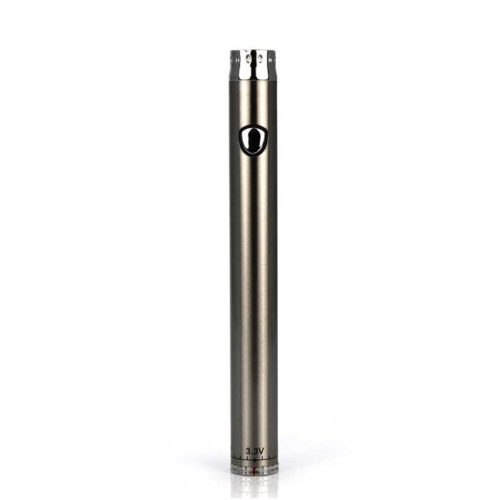 Features of the S2
Battery capacity: 320mAh Battery Capacity

Voltage range: 3.3V-4.4V

Button-Activated

Stainless Steel 

Micro USB Charger (Included)

Dimension: 11.2*98.5mm
Why Choose Variable Voltage?
Variable voltage batteries allow the user to choose their own voltage output setting. The output voltage is in part what is responsible for vapor production. Ex. Higher voltage means a larger quicker hit while low voltage will produce a smaller more mellow hit.
Most batteries at this price point are not variable voltage or if they are they only allow you to toggle between 2-3 pre-determined settings. The iKrusher S2 battery uses a small dial at the bottom of the battery that will allow you to precisely choose your voltage from as low as 3.3 volts and has high as 4.4 volts.