$0.00
Price Check
Free VPM Stickers
In Stock! We'll ship within 24 hours
We've got quite a large selection of what we think are pretty cool stickers.
If you order this, we'll do our best to send you all or nearly all of the stickers that are pictured. It actually takes quite a bit of time to collect and package the stickers, so please only order if you really like them 🙂
We recommend you order these in addition to any of our other products so that you do not have to pay for shipping on the stickers.
There is a slightly higher quality image of the stickers in the description should you need to download or zoom further into the image.
*Limit one sticker pack per order.
Want Free Vape Parts Mart Stickers?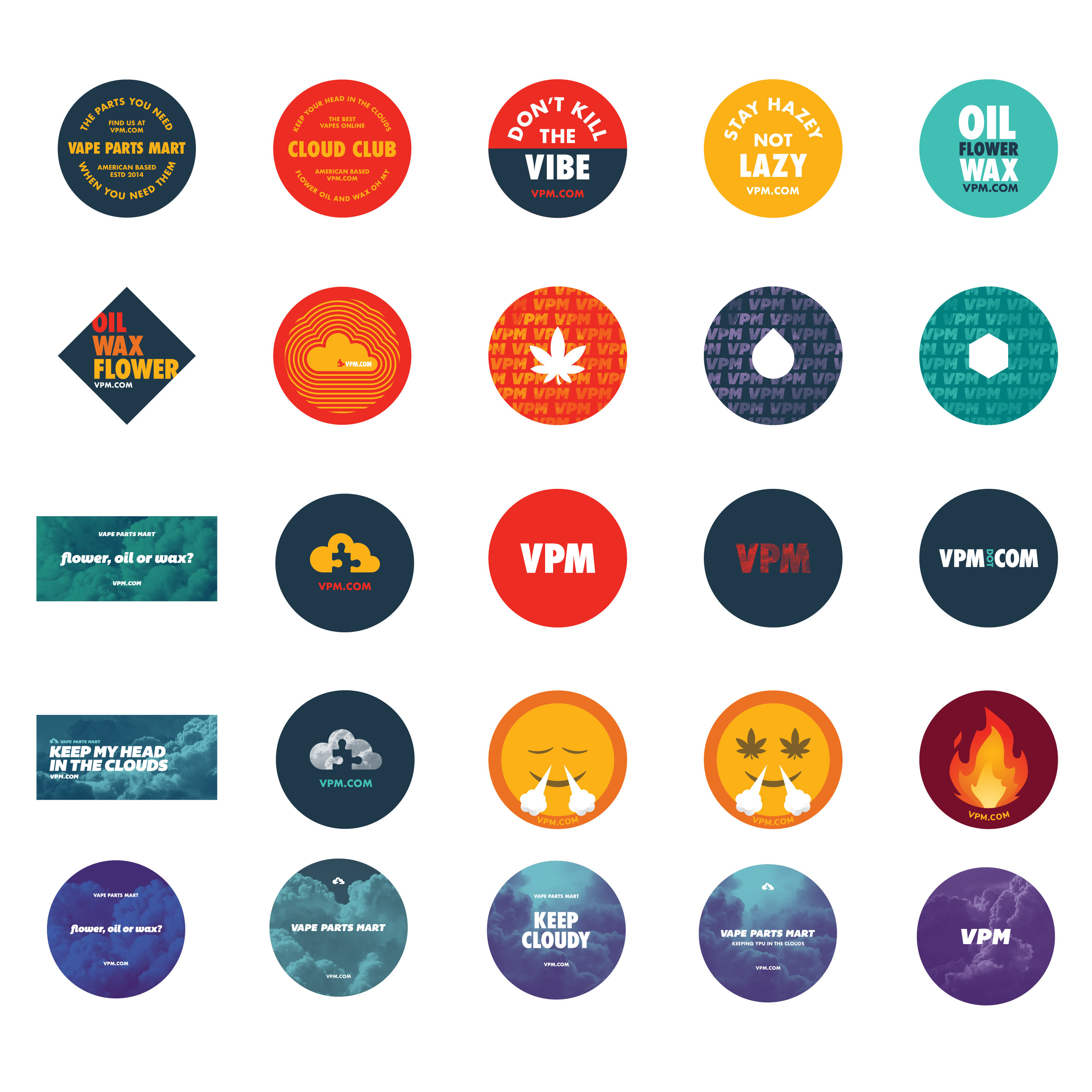 1
COMPATIBILITY GUARANTEED
The parts that fit. Not the parts that quit.
2
YOUR HAPPINESS GUARANTEED
Clouds out of your mouth not your ears
3
USA DELIVERY 2-4 BUSINESS DAYS
We trust the best to deliver on time.
4
TRACKING SENT TO YOUR EMAIL
That's just good manners.
5
DISCRETE SHIPPING AND BILLING
Mind your business nosey neighbors.
6
INTERNATIONAL SHIPPING
Because why shouldn't we?
7
SHIPPING EVERYDAY BUT SUNDAY
Rest on Sunday and all that jazz right?